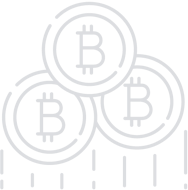 ititaniumcoin - We are Decentralized Currency
Ititanium Coin is an open source, peer-to-peer, community driven decentralized cryptocurrency that allow people to store and invest their wealth in a non-government controlled currency, and even earn a substantial interest on investment. This means anyone holding Ititanium Coin in their wallet will receive interest on their balance in return for helping maintain security of the network.
Basics
Bonus
About
Our vision is to lay down a global bedrock of trust that unlocks prosperity for everyone. By eliminating the problems of traditional money and adapting trust to the digital age, we are creating a better system for holding and exchanging value.
We are focused on delivering solutions that increase empowerment, enhance control and expand freedom. We believe the pursuit of these qualities will lead to a better, fairer, more prosperous future for all involved. We are constantly innovating as we create, maintain and evolve the world's most secure digital currency.
Welcome to The Currency of Trust.
TRANSFER INSTANT PEER TO PEER
Peer-to-peer itself means ititanium runs without having a central server. The storage server is decentralized and distributed-divided into various servers run by each user connected to the network.
TRANSFER MONEY EASILY
Just like Bitcoin, it can be sent anywhere in seconds, whenever and wherever you want. Money transfer with ititanium can happen only with a smartphone's and internet connection.
WHAT IS IT ITITANIUM PEER
Peer Transactions are very easy. You can transfer ititanium to anywhere in the world as long as it is connected to the internet. ititanium will be deposited into the ititanium Wallet.
BITCOIN AND ITITANIUM
In the world of cryptocurrancies, Bitcoin and ititanium are not much different, the difference is Opportunity and Price. To have one Bitcoin you have to prepare more usd 7000, ititanium has a bigger opportunity is because the price is still very cheap.
Team