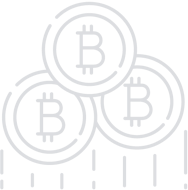 Japan Content Token - A Unique Ticket Distribution Platform
Japan Content Token Project, JCT Project, realizes a platform which allows visitors, especially from overseas, to search and to experience various Japan "contents" by using the blockchain technology.
Basics
| | |
| --- | --- |
| Platform | Ethereum |
| Type | ERC20 |
| Accepting | Others |
| Circulating Supply | N/A |
| KYC | N/A |
| Restricted Areas | N/A |
| Homepage | Website URL |
| White Paper | View/Download |
About
There exists virtually no project with this kind of objectives regardless of whether based on the blockchain technology or not. JCT will create a platform generating totally new values.
This platform will, then, provide to its participants with clear benefits by leveraging three factors of the blockchain technology.
Besides, from the onset, the JCT project will involve experienced business entities as group companies to leverage the platform and also plans specific affiliations, which will be released soon.
Moreover, this platform includes a mechanism to minimize the excessive liquidity of tokens in exchange markets by assuring the siphoning-off of tokens from the market in accordance with the platform usage. Furthermore, the initial token to be issued will be approximately 30 million, and the token volume will be gradually increased up to 2,500 million over a course of a decade, by monitoring the platform growth.
This project is led by a management team of entrepreneurs with listing experience of multiple corporations, with depth of business-development experience, and leading art directors of Japan. This management team is supported by powerful partners, Cybex, one of the most influential advocates of the Blockchain industry born in China, and Monstar Lab, Inc., which holds multiple global R&D centers.
This the JCT project is the first project in Japan, backed by actual businesses, a strong development system, and a management team with deep experiences.