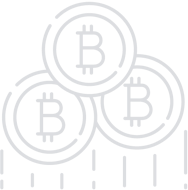 Lexray - The World's Only Decision-Enabling Mobile Platform.
LexRay is the world's only decision-enabling mobile platform that empowers organizations to their run operations from anywhere. For the last decade, LexRay has been the leading innovator in sophisticated solutions for both government and private sector entities. LexRay's patented technologies allow integration of high-end solutions in the fields of biometrics, facial recognition, drone connectors, artificial intelligence, computer aided dispatch, digital identity management, security systems, and other high-tech applications. Our customers include major law enforcement agencies, county jails, NFL, MLB, entertainment venues, transportation agencies, ports/maritime, educational institutions, hotels and casinos. LexRay's unique and unmatched mobile technology is intended to enhance operational efficiencies and integrate systems on mobile devices to access real-time information from anywhere in the world.
Basics
| | |
| --- | --- |
| Platform | Ethereum |
| Type | ERC20 |
| Accepting | ETH |
| Circulating Supply | 52% |
| KYC | N/A |
| Restricted Areas | N/A |
| Homepage | Website URL |
| White Paper | View/Download |
About
LexRay Mobile Client - the client interface that enables users of the LexRay Mobile Operations Platform to connect through LexRay Mobile Operations Platform with the LexRay Decentralized Marketplace where decentralized services, applications and infrastructure can be purchased and accessed.
LexRay Mobile Operations Platform - the existing platform where video surveillance systems and other data channels such as weather, traffic information, public databases, maps, smart devices, and tools can be integrated. This platform provides the integration with the LexRay Decentralized Marketplace.
LexRay Decentralized Marketplace - open-source and having the ability to access a marketplace for decentralized services, applications and infrastructure that includes video AI analytics, facial recognition, identity management, and biometrics.
Team
View All