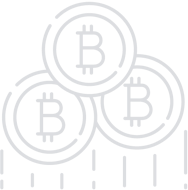 LGBT Foundation - Blockchain in Pursuit of Equal Rights
The LGBT Token cryptocurrency is issued by the LGBT Foundation, a nonprofit organization with the mission to bring crypto to the global pink economy; and underserved 4.6 trillion USD market. The Foundation will drive the adoption of the LGBT Token as a method of payment in everyday transactions for businesses both digital and physical.
Basics
| | |
| --- | --- |
| Platform | N/A |
| Type | N/A |
| Accepting | Others |
| Circulating Supply | N/A |
| KYC | N/A |
| Restricted Areas | N/A |
| Homepage | Website URL |
| White Paper | View/Download |
About
Goals of the LGBT Token
LGBT Identity Management: Enable LGBT members to verify and protect their identities, especially in countries where they face repercussions.
Pink Economy: Harness the economic might of the worldwide LGBT community by implementing a viable payment system for goods and services.
LGBT Impact: Set aside a portion of Tokens every year to generate funding to tackle LGBT discrimination, oppression, and inequality on a global scale.
To jumpstart this, Hornet Networks, the sponsor of the Foundation, will adopt the token among its 25m users—some 10% of the LGBT community worldwide—and accept it as a means of payment for its services.
Team
View All
Christof Wittig
Founder and CEO of Hornet
Alex Conway
Technical Lead