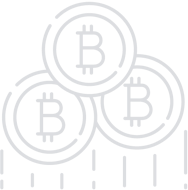 Gem4me Market Space - The World's Smartest Marketplace. Buy. Sell. Build your business.
Global trading platform with integrated crypto finance services built on the Gem4me messenger app. Gem4me Market Space uses cutting-edge technologies that make it easy to shop, trade, and build businesses easily and across borders. According to projected growth rates, the number of messenger users will reach 50 million by the end of 2018 and 200 million by the end of 2019.
Basics
| | |
| --- | --- |
| Platform | ETHEREUM |
| Type | ERC-20 |
| Accepting | BTC, ETH, BCC, LTC, DASH, XRP, XMR, Fiat |
| Circulating Supply | 55% |
| KYC | KYC |
| Restricted Areas | USA, Singapore, Somalia, North Korea and Syria, China |
| Homepage | Website URL |
| White Paper | View/Download |
Bonus
From 1,000 GMC - 10%
From 15,000 GMC - 15%
From 50,000 GMC - 20%
From 100,000 GMC - 25%
Days 1-7 - 10%
Days 8-14 - 7,5%
Days 15-21 - 5%
Days 22-38 - 2,5%
Days 29-47 - 1%
About
The Gem4me Market Space global trading platform has a Smart Wallet that will help users pay and transact quickly, safely, and efficiently. Both will work from the fast-growing Gem4me Messenger app.
Gem4me Market Space uses cutting-edge technologies like chatbots, blockchain protocols, smart fintech tools, and artificial intelligence to offer a new kind of service to merchants and consumers. It combines the best of what technology has to offer to give a value-added service to users.
Unlike many other projects, this is not a grand idea that needs money to work. Instead, there are already multiple assets that prove the team has what it takes to succeed with a global product.
Gem4me Market Space was built over three years of development into the Gem4me messenger. Despite messengers being a highly competitive niche, it has 5 million users spanning 50 countries. It continues to be refined and will power Gem4me Market Space's rapid growth.
Late April saw the beta release of Market Space's store-building chatbot: a tool that helps users build stores quickly and easily. The chatbot is currently being tested and used to help merchants populate the platform.
The team aims to make Gem4me Market Space the world's most convenient e-commerce market application and safe transaction ecosystem in the world. Modern technologies will give users simplicity, transparency, and value.
Team
View All