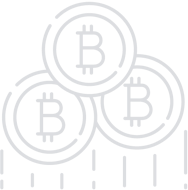 Mass Vehicle Ledger - Incentive-Based Blockchain Mobility Ecosystem
MVL connects all vehicle-related services into one ecosystem based on trustworthy data. Participants who provide accurate and transparent data related to vehicle management, driving, repair, transportation service will receive fair rewards. MVL Ecosystem is a new blockchain-based ecosystem created for all participants to trade with other participants.
Basics
| | |
| --- | --- |
| Platform | Ethereum |
| Type | ERC20 |
| Accepting | ETH |
| Circulating Supply | 29% |
| KYC | N/A |
| Restricted Areas | N/A |
| Homepage | Website URL |
| White Paper | View/Download |
Bonus
About
Our team aims to improve mobility services and vehicle-related businesses by linking them to into a single ecosystem, sharing information transparently, and providing compensation for sharing information.
The first step in achieving our goal is to implement a token economy that rewards tokens for behaviors that have a positive impact on the MVL Ecosystem and a token payment system for services and products within the MVL Ecosystem. First, we will design the MVL incentive protocol and integrate it into MVL's first mobility service, TADA.
The incentive protocol logic will continuously be revised through steady monitoring of the test period. Once the MVL app has launched, a point incentive system will be provided and users will be able to pay for the TADA services using the MVL tokens.
In the second half of 2018, we plan to launch a ride hailing service in major cities in Vietnam. We will continue to expand our ecosystem by launching various mobility services in various countries around Southeast Asian countries or by linking the MVL protocols with local leading companies.
While we will actively start the operation of mobility services, once we achieve stabilization, we will also carry out services related to vehicle management. Ultimately, we hope that the MVL protocol will be applied in various forms to all future transportation methods so that the project will be useful in everyday life.
Our team will link the entire automobile industry and the transportation industry to the MVL Ecosystem and strive to share profits by offering various convenience to users. In the meantime, we will continue to solve various social problems just as we have been collaborating with the government, public corporations, and global corporations in a short period of time.
Team
View All