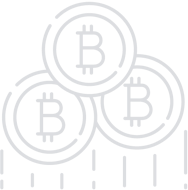 Melonport - Blockchain software for asset management
Melonport is the private company building the open-source Melon Protocol. The Melon protocol is a blockchain protocol for digital asset management built on the Ethereum platform. It enables participants to set up, manage and invest in digital asset management strategies in an open, competitive and decentralised manner.
Basics
About
The open-source Melon protocol will enable distributed digital asset management on the Ethereum blockchain. Anyone can set up, manage, and invest in digital assets. Performance is easily demonstrated and audited. You can invest in other portfolios or have others invest in yours. The core software will support trading multiple tokens through a single interface, while add-on 'modules' will open features like price feeds, risk calculation, and KYC compliance.
In traditional finance, hedge funds manage assets smartly on behalf of others. However, the fledgling crypto-finance industry lacks the technological infrastructure to keep performances auditable, secure, and as frictionless as possible. To solve this, they have created the Melon protocol.
Migrating hedge funds to a blockchain also brings many benefits to the hedge fund industry itself. These include the following and broadly amount to lowering the barrier of entry for hedge fund management:
More transparency of fund performance, which would help in identifying poor performers
Reducing overhead costs (for auditing, booking, reconciliation, settlement)
Smaller up-front capital costs supports smaller funds, which themselves predict higher returns
A leaner and more diverse hedge fund industry could allow smaller investors to participate
This could help a fund-management industry emerge for existing crypto-assets and support existing traders who are migrating traditional assets to blockchain tokens. The protocol will be useful for managing one's own funds too.
Team