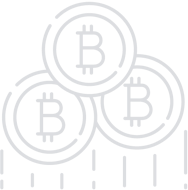 Muzika - Transforming the Music World
Muzika is a music blockchain project, which has been built on an existing business and global music platforms with millions of users and fans across hundreds of nations, plus music artists from the globe, we aim at revolutionizing the digital music industry with the creation of a new digital music ecosystem. Muzika project is led by Forbes-awarded & Informatics Olympiad team members and endorsed by some of the most influential investors in South Korea and Asia. The token economy will be backed up by ever-growing population of community users and fans.
Basics
| | |
| --- | --- |
| Platform | Ethereum |
| Type | ERC20 |
| Accepting | ETH |
| Circulating Supply | 20,5% |
| KYC | N/A |
| Restricted Areas | N/A |
| Homepage | Website URL |
| White Paper | View/Download |
About
WHAT MAKES US DIFFERENT
Previous Attempts Failed to Secure Large Userbase
Previous music blockchain projects have overlooked the importance of a large userbase to achieve widescale adoption. These projects have demonstrated that it is possible to give a higher commission rate to artists for their work using Smart Contract transactions. However, for artists, the low commission rate offered from traditional music streaming apps that had huge userbases were more attractive than blockchain apps using Smart Contract transactions. Case in point, a 10% commission of $1,000 from iTunes was preferable to 90% commission of $1 from a Smart Contract transaction.
Muzika Will Create A New Economy To Incentivize The Users
Muzika aims to provide musicians the best of both worlds: a higher commission rate for their creative content and a strong userbase. Muzika has developed a strong system for incentivizing fans to contribute to the Muzika ecosystem. These incentives will build the userbase necessary for Muzika to provide both higher commissions to artists along with the mass userbase of traditional music streaming sites. The network effect from a mass userbase will be the key to developing an autonomous, self-sustaining ecosystem. In other words, Muzika can provide musicians with 90% of $1,000.
We Have Done It Before
Muzika has already made significant achievements towards the development of sustainable solution to inefficiencies in the digital music industry. In 2015, co-founders of Muzika saw an opportunity in the online instrumental music industry and started online instrumental music platform Mapiacompany. In just over 3 years, Mapiacompany has become the #1 global instrumental music platform with over 2 million users. Muzika will build upon this existing userbase and community.
Team
View All