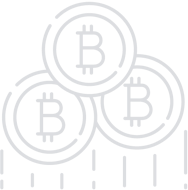 MyCryptoBank - Online Bank
MyCryptoBank allows any client registered in the electronic bank system to make a full range of traditional bank operations and cryptocurrency transactions online. One account lets users take advantage of the strengths of both digital and traditional currencies. Crypto allow for faster and cheaper operations, while fiat ensures all-around acceptance by merchants.
Basics
| | |
| --- | --- |
| Platform | EOS |
| Type | EOS |
| Accepting | ETH, BTC, EOS, LTC, USD, BCH |
| Circulating Supply | 65% |
| KYC | N/A |
| Restricted Areas | N/A |
| Homepage | Website URL |
| White Paper | View/Download |
About
The globalization of our planet leads to the globalization of relations among its whole population. Cryptocurrency is safe and accessible, assisting all people without bank accounts in getting access to funds and also allowing fast and cheap transfers without geographic limitations. MyCryptoBank can offer a full spectrum of banking services to those with only a smartphone and a debit card.
Blockchain technology is faster, more efficient, and less fallible than traditional automatic clearing houses (ACH). However, the decentralized nature of blockchain significantly troubles the performance of any fraudulent and criminal operations.
Smart-contracts allow users to exchange money, shares, and other assets in a safe and non-conflicting way. Like a traditional contract, a smart-contract defines rules of agreement and penalties for its performance. However, the most important thing is that this smart-contract automatically fulfills the compliance with obligations.
Team
View All