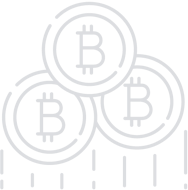 Native Video Box - Video Distribution Platform
Native Video Box (NVB) is next generation decentralised video distribution platform, based on cutting edge modern technologies of multi-tier blockchain and deep machine learning. Our ecosystem resembles YouTube like cryptocurrencies resemble traditional banking system. We create the service that meets the old pains of advertisers, publishers and video content creators at the same time. We believe it will disrupt the industry and could change to future of video advertising. NVB focused on programmatic video advertising with native eco approach. We see that nowadays typical digital video ad platform is literally black box so NVB created to be all the way transparent from the scratch.
Basics
| | |
| --- | --- |
| Platform | Ethereum |
| Type | ERC20 |
| Accepting | BTC, ETH, LTC, DASH, ZEC, ETC, USD |
| Circulating Supply | N/A |
| KYC | N/A |
| Restricted Areas | N/A |
| Homepage | Website URL |
| White Paper | View/Download |
About
Native Video Box (NVB) was originally launched in Russia in early 2016 as a native video platform for websites with editorial content. We would like to think of ourselves as a cohort of creative minds who have set out to change the game of the​ ​video​ ​advertising​ ​market.
Who​ ​will​ ​benefit​ ​from​ ​using​ ​NVB?
NVB is a platform that has been designed to benefit a diverse range of content creator market players such as: publishers, advertisers and video bloggers.
Positioning​ ​power
It provides websites with relevant video content and offers opportunities for additional monetisation, while ensuring brand values, a safe environment for advertisers and more than 90% complete views of video ads.
Pocket​ ​Friendly​ ​Profits
Historically platforms such as YouTube and other well known video-hosting sites have disrupted the media industry by giving a new generation of video content creators the opportunity to monetize their content.
However, the original systems for monetisation were effective for awhile. But as time elapsed rapidly growing platform fees and centralized work models of modern video-hosting became more biased towards meeting the need of intermediaries vs lining the pockets of the content creator communities.
According to Never Stop Marketing's Jeremy Epstein, intermediaries earn ¢44 out of every $1 on each link in the chain of advertising market costs. We agree with Epstein that the advertising industry is ready to take​ ​a​ ​step​ ​forward​.
Team