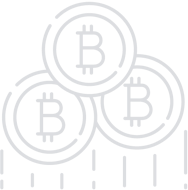 Node - Intelligent technology for wireless energy
In the consumer sector this technology is actively used to charge smartphones, tablets, wearable devices and other electronics. Node aims to develop a wide range of applications in consumer electronics, automotive, medical and many other industries. Our investors get an opportunity not only to increase their capital, but also to become the first owners of such devices
Basics
| | |
| --- | --- |
| Platform | Ethereum |
| Type | ERC20 |
| Accepting | ETH, BTC |
| Circulating Supply | 55% |
| KYC | N/A |
| Restricted Areas | N/A |
| Homepage | Website URL |
| White Paper | View/Download |
Bonus
1-10 days - 30%
11-20 days - 20%
21-30 days - 15%
31-40 days - 10%
About
Node is a revolutionary high-tech start-up, that forms a new market niche of wireless transmission devices for both private and commercial use.
Our innovative developments, research activities in the eld of storage and transmission of electricity, allow us to o er solutions that are characterized by high quality and e ciency of use.
As the presence of wireless power transfer technology increases in consumer electronics, the industrial and medical industries are shifting focus towards this technology and its inherent advantages. As communication interfaces are becoming increasingly wireless with technologies like WLAN and Bluetooth, wireless power transfer has become a relevant option. Completely new approaches can be taken that not only o er obvious technical advantages, but also open up possibilities for new industrial design. This technology o ers new concepts - especially in industrial sectors struggling with tough environmental conditions, aggressive cleaning agents, heavy soiling and high mechanical stresses (e.g. ATEX, medicine, construction machines). For instance, expensive and susceptible slip rings or contacts can be substituted. Another eld of application is with transformers, which have to satisfy special requirements, such as reinforced or doubled insulation.
In 2017 the Node brand was created in order to implement the idea of the project, register the intellectual property rights, attract key specialists in the eld of wireless energy transmission to take part in the development of the products. Today, it o ers the market a number of technical solutions in the eld of wireless energy transmission - from consumer electronics to industrial products.
The process of creating products using technologies from Node passed the stage from experimental studies to the creation and successful nal testing of prototype devices.
The project's ITO (Initial Token Offering), presented by Node, is a fundraising operation aimed at the commercialization of technology and continuous production of devices.
Team