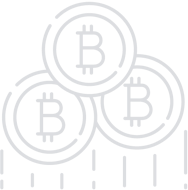 NuID - Internet Scale Authentication
Secure login for your customers, employees, or partners. NuID enables authentication without centralized credential storage. With passwords, biometrics, and more, users keep their credentials with them, and don't need to trust anyone else to keep them secure.
Basics
| | |
| --- | --- |
| Platform | N/A |
| Type | N/A |
| Accepting | Others |
| Circulating Supply | N/A |
| KYC | N/A |
| Restricted Areas | N/A |
| Homepage | Website URL |
| White Paper | View/Download |
About
NulD's decentralized authentication and digital identity platform eliminate the need for your business to centrally store and manage passwords and other authentication data. We leverage blockchain technology and zero-knowledge cryptography to protect users' credentials on a distributed network, providing secure and interoperable authentication that is accessible from any device. With no single point of failure, decentralized authentication makes large- scale credential breaches impossible.
The NulD platform's factor agnostic design allows you to combine credentials for flexible and user-friendly authentication. Utilize passwords, PINs, biometric sensors, behavioral analysis, and more in modular configurations for advanced multi-factor workflows. With factor agnostic authentication, you can enhance security while improving the user experience.
The unified but decentralized NulD solution allows for improved identity management and seamless interoperability with emerging Web3 technologies.
Team