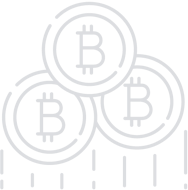 Optherium - Global Finance Blockchain Infrastructure
Optherium Labs, a global fintech company and member of the Linux, Hyperledger, and Crypto Valley Foundations, is fully licensed in the European Union for a fiat-to-crypto and crypto-to-fiat digital currency exchange and eWallet services. Optherium's mission is to create the Global Finance Blockchain Infrastructure that is accessible to all financial institutions, corporations, and individual users.
Basics
| | |
| --- | --- |
| Platform | Ethereum |
| Type | ERC20 |
| Accepting | BTC, ETH, LTC, Fiat |
| Circulating Supply | 47% |
| KYC | N/A |
| Restricted Areas | N/A |
| Homepage | Website URL |
| White Paper | View/Download |
About
In today's connected and integrated world, economic activity takes place in business networks that cross national, geographic, and jurisdictional boundaries. Transactions typically involve various participants like buyers, sellers, and intermediaries (such as banks, auditors, or notaries) whose business agreements and contracts are recorded in ledgers. A business typically uses multiple ledgers to keep track of asset ownership and asset transfers between participants in its various lines of businesses.
Current business ledgers are inefficient, expensive, and subject to fraud and misuse. These problems stem from reliance on centralized, trust-based, third-party systems created and used by financial institutions, clearinghouses, and other institutional entities. These factors result in bottlenecks and slowdowns in transaction settlements.
The lack of transparency, as well as susceptibility to corruption and fraud, create greater potential for disputes. Resolving disputes by reversing or providing insurance for transactions is costly and adds another layer of inefficiency to an already overburdened system. These risks and uncertainties ultimately contribute to missed business opportunities.
Instead of relying on a third party to mediate transactions, member nodes in a blockchain network use a consensus protocol to agree on ledger content and cryptographic hashes, as well as digital signatures, to ensure the integrity of transactions. A decentralized, peer-to-peer blockchain network prevents any single participant (or group of participants) from controlling the underlying infrastructure or undermining the entire system.
Network peers are all equal and adhere to the same protocols regardless of their individual statuses. At its core, the system records the chronological order of transactions when all nodes agree to the validity of those transactions using the chosen consensus model. The result is an irreversible and decentralized record, agreed to by all members of the network.
Team
View All