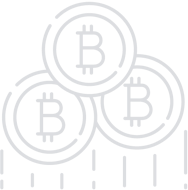 Peatcoin - Investments for the extraction & peat processing
Peatcoin — blockchain option for the supply of peat. The project is aimed at attracting investments in the enterprise from the real sector of the economy with an annual turnover of $ 3.7M, which has been successfully operating since 2015.
Basics
| | |
| --- | --- |
| Platform | Ethereum |
| Type | ERC20 |
| Accepting | ETH, BTC, USD |
| Circulating Supply | N/A |
| KYC | N/A |
| Restricted Areas | N/A |
| Homepage | Website URL |
| White Paper | View/Download |
About
Ecoprom LLC (Torfyanaya PolyanaTM) has been active since 2015 and is by far the most modern and hightech enterprise in the Russian Federation involved in peat extraction and processing. The company extracts peat at the Chistoye field located near Ozerny town, Rezhevskoy district, Sverdlovsk region.Ecoprom LLC is the only company in the Russian Federation that has obtained certification and membership by the International Peatland Society / peatsociety.org. Additionally, our company has received fair recognition and recommendations from Ural Branch of the Russian Academy of Sciences.We are also proud to be a member of the Russian Nursery Stock Association / ruspitomniki.ru. We cooperate with Siberian Research Institute of Agriculture and Peat as well as Ural Branch of the Russian Academy of Sciences.The project has already received funding in amount over $16,000,000. The enterprise has been built from scratch — from arrangement of infrastructure, construction of roads, power lines, buildings and structures to acquisition of the most hi-tech equipment from Canada (Premier Tech) and Finland (Suokone).The Russian Federation ranks first in the world for the total fossil peat reserves, having 40% of the world's reserves. Peat based soils have been used and still remain an ideal cultivation medium for vegetables, flowers and mushrooms. The Chistoye field has an area of 880 hectares and its reserves are estimated at 20 million m3, with the possibility of expanding up to 80 million m3 .Ecoprom LLC owns the land plot of the Chistoye field with the title of subsurface use and, as well as has the right to extract minerals (peat) for 25 years.
Team
View All
Elena Obukhovich
General Director
Semenov Sergey
Head of production site
Zakharov Vadim
Head of the mining site