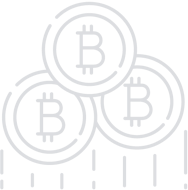 Populous - Invoice Finance on the Blockchain
Populous is an invoice and trade finance platform built using the latest in blockchain technology. Populous uses XBRL, Z Score formula, Smart Contracts, Stable tokens and more to create a unique trading environment for investors and invoice sellers from all around the world.
Basics
| | |
| --- | --- |
| Platform | Ethereum |
| Type | N/A |
| Accepting | Others |
| Circulating Supply | N/A |
| KYC | N/A |
| Restricted Areas | N/A |
| Homepage | Website URL |
| White Paper | View/Download |
About
How does Invoice Finance work?
On a day-to-day basis, businesses send out invoices as orders are fulfilled. The pre-agreed percentage of each invoice is deposited to the businesses bank account once a copy of the invoice has been received and validated by the lender. The money can then be used to pay bills, repay debt, improve cash flow or as part of a long-term plan for a growth spurt.
What steps does your business undertake when adopting Populous World?
You provide sale of goods or services to your customer.
Upon verification and risk assessment, provide the invoice that will be payable to 'Populous World' to your customer.
Upload said invoice onto our platform which then invites invoice buyers to bid on your invoice.
Receive the cash flow within 24 hours of the auction closing sans interest fee.
Upon repayment, the customer repays the invoice by making a full payment to 'Populous World'.
What fees are involved?
Populous World offers a fixed fee service with no hidden charges. All quotes are final and once accepted, will be the only fee levied by Populous World. Our fee ranges from 2-4% of the amount of the invoice within a 30-90 day repayment term.
WHY POPULOUS WORLD
Bespoke finance
Pick and choose your invoices. Unlike most providers, you can finance single invoices on our platform, rather than your entire ledger. You can credit insure a single invoice, as and when you need to, without having to get a full turnover cover. Moreover, you get the quality of care from us; we truly value our clients and want to see them grow and succeed.
Dedicated account manager
When you choose to finance your invoices with us, a dedicated account manager will be allocated to assist you with your account settings, maintain your personal requests and plan future funding requirements.
Competitive Rates
Populous World understands the needs of small-medium businesses, and our fees truly reflect that. We understand that businesses require as much working capital being reinvested into the business as possible. However, it's often that these very businesses are charged the most for short term cash flow solution.
No lengthy contracts
Sell your invoices with us without having to commit to fixed lengthy contracts.
Quick Approval
Our approval process can take as little as 48 hours. Join the list of satisfied customers within 2 days.
High Advance
We offer one of the highest advances in the industry, up to 98.5% of the invoice amount.
Fees
Populous World is a P2P (peer-to-peer) Invoice Finance platform that is globalizing what is currently a localized and limited market sector. We are a global invoice trading platform built on Blockchain's distributed ledger technology.
Reverse Auction
Our invoice buyers bid against one another to ensure you receive the lowest fees possible for your invoices.
Poken
Poken is the in-platform crypto-currency and is the sole crypto-currency used on the platform to transfer value between sellers and buyers. Poken is a fiat-pegged crypto-currency and the Poken GBP is the base crypto-currency used on the platform.
The value of 1 Poken GBP is equivalent to 1 GBP.
The use of Poken allows us to operate on the Ethereum Blockchain to take advantage of smart contracts while avoiding the direct usage of Ethereum and associated volatility. Pokens can be exchanged for fiat currencies or vice versa (subject to exchange rates) or the well established cryptocurrencies such as Bitcoin and Ethereum, and withdrawn from the platform. Pokens are similar to any other crypto-currency and can also be withdrawn from the platform.
Extensible Business Reporting Language "XBRL"
XBRL (eXtensible Business Reporting Language) is a global standard for exchanging business information and is freely available to anyone. It is developed and published by XBRL International, Inc. and it is used to define and exchange financial information. Companies submit financial statements to government regulators each year using the XBRL reporting format which standardizes these data so they can be reviewed and compared regardless of geographic origin.
HM Treasury made it a requirement to file all annual accounts and corporate tax returns in XBRL format in April 2011 (GOV.UK, n.d.). Following the announcement of this requirement, approximately 1.9 million companies now file annual accounts and corporate tax returns in this format to UK Companies House and HM Revenue and Customs (XBRL, 2015).
UK Companies House made available 6 years of worth of XBRL data at no cost and covers over 1.9 million UK companies. This data presented a good starting point to analyze past financial data and forecast credit risks on companies covering a wide range of industries and sectors. Using these data we built a XBRL back-end to extract approximately over 2.8 billion points of data which formed part of our in-house credit reference system and targeted marketing database.
Altman Z-score Formula
The Z-score formula published in 1968 by Edward I. Altman is a standard formula used globally in the financial industry. The formula provides three predictive measures:
the probability that a business will go into bankruptcy within two years,
whether a business will default on obligations,
a control measure for financial distress.
The Z-score uses multiple corporate income and balance sheet values to measure the financial health of a company
Team