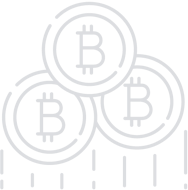 Populous - Invoice Finance on the Blockchain
Populous is an invoice and trade finance platform built using the latest in blockchain technology. Populous uses XBRL, Z Score formula, Smart Contracts, Stable tokens and more to create a unique trading environment for investors and invoice sellers from all around the world.
Basics
| | |
| --- | --- |
| Platform | Ethereum |
| Type | N/A |
| Accepting | Others |
| Circulating Supply | N/A |
| KYC | N/A |
| Restricted Areas | N/A |
| Homepage | Website URL |
| White Paper | View/Download |
About
What are Pokens?
The flow of funds within the platform is realized by the usage of custom stable currency tokens (Pokens) pegged 1 to 1 with worldwide government's currencies. Pokens are backed by the funds of investors who deposit funds on the platform to finance invoices.
Once invoices are financed by investors, pokens are sent to invoice sellers also known as the borrowers. Pokens can either be exchanged for fiat currency or transferred to an external Ethereum wallet.
Pokens inside the platform
The platform manages an internal ledger with the balances of each borrower's and investor's accounts for each currency.
Pokens outside the platform
Outside the platform we provide a publicly accessible smart contract for each token, implementing the Ethereum ERC 20 token standard (external token contract).
Team