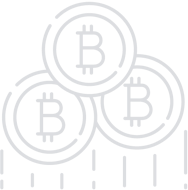 PROJECT PAI - A Decentralized Platform For Intelligent Avatars Made From Our Online Personalities
We have entered a new era of artificial intelligence, where we can create intelligent avatars made from the digital profiles of our behaviors online. We call them Personal Artificial Intelligence, or PAI. Project PAI is founded on the belief that every person in the world should have their own digital avatar, one that speaks, thinks, and behaves just like their self.
Basics
| | |
| --- | --- |
| Platform | Ethereum |
| Type | ERC-20 |
| Accepting | Others |
| Circulating Supply | N/A |
| KYC | N/A |
| Restricted Areas | N/A |
| Homepage | Website URL |
| White Paper | View/Download |
About
This paper presents a utility network coin for using PAI, the world's first Personal AI (PAI), a 3D intelligent avatar designed to look like you, speak like you, and behave like you in the digital space. A person's PAI is directly owned and managed by the original user, who can be compensated for deploying their PAI online, creating a new AI economy. The unique, AI blockchain protocol enables the decentralization of PAI and contains many layers: authentication, network, storage, and AI. The PAI Network is a decentralized platform built from the protocol, and acts as an avatar repository and foundation for decentralized applications to use PAI in everyday life. As the AI economy grows, the blockchain protocol will be able to be used for purposes beyond PAI and other general broad-domain AI development.
A two-level currency structure maintains a user-friendly and consumer-facing use of PAI in mainstream culture. PAI Coins interact directly with the PAI Network, while credits are used within decentralized applications.
Team