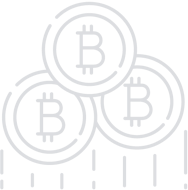 Satoshi Brewery - The first brewing token!
We want to set up the largest regional craft brewery in the north-west of Russia. At 18 months after the launch of the project the production volume will have exceeded 8.5 million liters of beer per year while the net profit will have reached the point of 13 million US dollars. By this time our beer will have been sold not only on the territory of Russia, but also abroad: in Finland, Sweden, Norway, etc.
Basics
| | |
| --- | --- |
| Platform | Ethereum |
| Type | ERC20 |
| Accepting | ETH |
| Circulating Supply | N/A |
| KYC | N/A |
| Restricted Areas | N/A |
| Homepage | Website URL |
| White Paper | View/Download |
Bonus
Pre-sale - 44.4% discount
27.11.2017 - 30.11.2017 - 18.3% discount
01.12.2017 - 05.12.2017 - 15% discount
06.12.2017 - 10.12.2017 - 12.5% discount
11.12.2017 - 15.12.2017 - 9.2% discount
About
About Satoshi BreweryFirstly, SATOSHI BREWERY - is a project from the real economy sector which has material realization of the invested funds.Secondly, the beer production is a highly profitable and financially sustainable business around the world. The investments in the beer production generate a stable and low-risk income.Thirdly, like the formation of the crypto-currency economy, the craft brewing is a kind of revolution in its own sphere and it gives the society a new culture and philosophy of beer consumption.According to the results for the year 2015 in the USA and European countries the share of the craft beer amounted more than 12 % (2874 million liters – 22.3 billion US dollars). In Russia the craft beer brewing has just begun to appear and at present its share does not exceed the level of 5.5 % (436.7 million liters – 1.4 billion US dollars).
Thus, the SATOSHI BREWERY project will be successful due to the following reasons:
The project is carried out within a market which is not developed enough but which has a large growth potential;
The minimum competition level;
The high marginality level of the final product.
Team
View All
Andrey Leshchenko
The project founder
Alexander Akhtyamov
The project manager
Alexey Brikunov
The financial manager
Olga Burkova
The PR-Manager
Vladimir Cherny
The chief brewer
Anatoly Babenko
The technical consultant