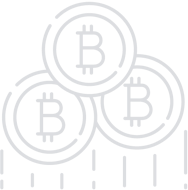 savix - Easy DeFi For Everyone
Savix is the DeFi answer to traditional savings accounts and redefines passive income: - The first predictable self-staking protocol - Gas-free staking rewards directly to your wallet - Combinable with other DeFi projects - Unique audited code published on GitHub - 85% APY Savix combines daily predefined interest rates with DeFi investments for multiple income streams 1 token = 3 streams of passive income.
Basics
| | |
| --- | --- |
| Platform | ETHEREUM |
| Type | ERC20 |
| Accepting | BTC, ETH |
| Circulating Supply | N/A |
| KYC | KYC |
| Restricted Areas | see https://savix.org/#terms |
| Homepage | Website URL |
| White Paper | View/Download |
Bonus
2021-03-08 - 2021-03-15 - 32 USD
2021-03-15 - 2021-03-22 - 36
2021-03-22 - 2021-03-29 - 38 USD
About
The Savix token will yield predictable interest rates on investments automatically without any need for technological decisions or complicated procedures. You can simply buy Savix tokens and keep them to receive your returns (Staking). The analogy to a classic savings book is obvious, hence the name Savix reminds of it. Moreover Savix will offer a simple and easy-to-use online dashboard for predefined DeFi products, which puts additional investment opportunities in the hands of its users with the ease of a single click. These one-click investments can be realized by reducing complex technological processes by predefined setups, which are optimized for the majority of everyday investors.
Compounding regular and predictable staking rewards with profits of innovative DeFi products the Savix (SVX) introduces the exceptional concept of multiple streams of passive income. Savix tokens offer some unique investment features, which can hardly be found elsewhere in this composition: 85% APY in the first year, very scarce supply of maximal 100,000 tokens, compatibility with third-party DeFi products, big growth potential due to a broad target group of non tech-savvy users.
Team