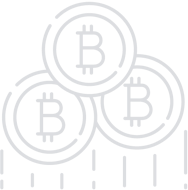 SDAT EXCHANGE ICO - The World's First Ultra-High-Speed Decentralized Exchange
SDAT DEX has 3 key world-pioneering features: transaction immutability, transparency, and distributed ledger technology.
Basics
| | |
| --- | --- |
| Platform | Separate Blockchain |
| Type | SDChain |
| Accepting | Others |
| Circulating Supply | 30% |
| KYC | N/A |
| Restricted Areas | N/A |
| Homepage | Website URL |
| White Paper | View/Download |
Bonus
Round 1 - 75%
Round 2 - 60%
Round 3 - 40%
Round 4 - 20%
About
SDAT is the world's first Ultra-High-Speed Decentralized Exchange running on SDChain, the robust and state-of-the-art blockchain ecosystem. SDAT Decentralized Exchange has 3 key world-pioneering features: transaction immutability, transparency, and distributed ledger technology. These 3 features enhance transaction security for tokens traded on SDAT Exchange, providing competitive edge and convenience to users. SDAT Exchange aims to work with great companies to exhibit their untapped tokenized values and potential to SDAT Members and allow both investor group and entrepreneur group to join forces in a synergistic way in the upcoming digital economy revolution.
SDAT runs on SDChain. SDChain blockchain is the world's first public blockchain that has truly adopted the blockchain in its true form and spirit to ensure the reliability of the Internet of Things which has turned the IoT (Internet of Things) and the blockchain into a decentralized ecosystem, adopting many industries at the same time to ensure an efficient, low-cost IoT data exchange platform in order to give the data more commercial value, according to their own individual needs.
SDAT is a membership token issued on SDAT Exchange, building an orderly private placement guideline among members, including private placement quota allocation, due diligence period, and many other benefits as detailed on the SDAT membership platform.
With SDAT membership, each member is grouped into their associated level with access to roadshows to discuss with new project teams; the network also automatically utilizes the blockchain info from each member's SDAT tokens held, to fairly allocate private placement quota. SDAT members will also be able to provide projects to the rest of the SDAT membership, for due diligence and sponsorship consideration. SDAT Exchange membership tokens fairly represent each member's privileges for pre-listing private placement quota and due diligence period. Other strategic platform benefits are being planned for future roll-out. The more SDAT tokens you have, the more privileges you receive.
A decentralized exchange is where the exchange does not rely on any third-party services to hold and secure customers' funds but uses peer-to-peer networks to allow users to trade with other users. The Introduction of SDAT decentralized exchange is for the reason of ensuring the security of users' funds, thereby allowing them to utilize the trust that lays in the code much like the blockchain itself.
SDAT Alliance created SDAT Decentralized Exchange, leveraging SDChain's next-generation blockchain technology, to achieve ultra-fast 5000 transactions per second (TPS) and confirming transactions within 5 seconds. 30,000 beta users from 150 countries across the world already enjoy the fastest and most user-friendly experience on SDAT Exchange, sharing their journeys in digital economy together in SDAT community. SDAT users enjoy the security of keeping their assets in their own SDAT DEX wallets, guarding their own private keys.
Through the innovative and unique DIYO (Do-It-Yourself-Offering) tokenomics business model, project teams can issue tokens on SDChain and draw on the professional experience of SDAT institutional investor members. SDAT's well-designed project due diligence mechanisms ensure SDAT members get to review rewarding token utility projects and receive fair membership rights as well as on-line private placement roadshow process. SDAT Exchange provides the most powerful project checks for investors to ensure members obtain high-quality investment opportunities. SDAT's goal is to tap the market with the deployment of the innovative, fair, and transparent solutions to satisfy the rapidly growing demand for blockchain services and alternative investment avenues.
Team
View All