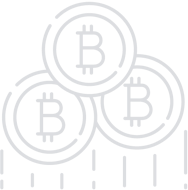 SelfKey - Identity Ecosystem
SelfKey puts users at the center of the Identity Management Process, a concept known as Self-Sovereign ID, and enables an Identity Ecosystem where users can transfer value among the Participants using a token: "KEY".
Basics
| | |
| --- | --- |
| Platform | Ethereum |
| Type | ERC20 |
| Accepting | Others |
| Circulating Supply | 33% |
| KYC | N/A |
| Restricted Areas | N/A |
| Homepage | Website URL |
| White Paper | View/Download |
About
Our idea is simple: that users should be at the center of their identity management process, a concept known as Self-Sovereign IDentity (SSID). We can escape from the legacy systems of paper-based documents and move into a digital identity with privacy, security, transparency and individual rights with SelfKey, a SSID implementation built using blockchain technology, with the corresponding keys held in a digital identity wallet.SelfKey is an identity system built on an open platform consisting of several key components including: SelfKey Foundation, a non-profit foundation whose charter and governance enshrines the principles of self-sovereign identity, a technology stack with a free and open source identity wallet for the identity owner, a marketplace with real products and services available at launch, a JSON-LD (machine readable) protocol, connection to 3rd party identity micro services which comply with KYC laws and regulations, and a native token called "KEY" which enables the SelfKey ecosystem to exchange value and information in an efficient, fully-digital, self-sovereign manner.
ERC-20 TOKEN "KEY"
Is a cryptocurrency, digital cash, a ERC-20 token which can be freely traded.
IDENTITY WALLET
You can store your KEY and your identity documents in your identity wallet.
KEY POWERS THE ECOSYSTEM
You can pay with KEY to apply for services (such as a coin exchange account, a new company, or a bank account).
INSTANT ACCOUNT OPENING
You can setup a new account easily.
MANAGE YOUR DIGITAL IDENTITY
Manage multiple aspects of your identity. Get your passport certified, or your company docs notarized.
PRIVATE & SECURE
All information remains locally on your device until you decide to share it with someone else.
Team
UNYARUT SUKONTANIT
Chief Introduction Officer
ALEXEY TROSHICHEV
Founder Distributed Ledgers