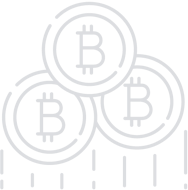 Shard - The Easy Way to Invest in Cryptocurrency
Shard is a new proof-of-stake (PoS) cryptocurrency launched with the purpose to provide easy access to investing in the wider cryptocurrency area, without the knowledge or time required to do so.
Basics
| | |
| --- | --- |
| Platform | Scrypt |
| Type | Scrypt |
| Accepting | BTC, ETH, LTC, XRP |
| Circulating Supply | 80% |
| KYC | N/A |
| Restricted Areas | N/A |
| Homepage | Website URL |
| White Paper | View/Download |
Bonus
26/03/2018-02/04/2018 - 30 %
02/04/2018-09/04/2018 - 20 %
09/04/2018- 16/04/2018 - 10 %
16/04/2018- 23/04/2018 - 5 %
About
Shard is a cryptocurrency supported by cryptocurrency assets in the form of the Shard Investment Fund (SIF). The fund is a collection of cryptocurrencies, ICOs and other crypto assets selected by our skilled investment team. The algorithms used are randomised enough to ensure that the purchase and liquidation of crypto assets are done discretely by the fund.
The Shard blockchain is based on the proof-of-stake consensus giving investors the opportunity to stake coins. This is a more energy efficient approach to validation of the transactions in the blockchain as opposed to proof-of-work. Staking does not require coins to be locked up in any way, and is fully automated while running the Shard wallet. Rewards are split 80-20 between the user and the Shard Investment Fund respectively. This will increase the value of the assets in the Shard Investment Fund influencing the rise in value of Shard. Investors who do not wish to leave their wallet staking, but would still like to benefit from the staking rewards have the option to deposit their Shard with the online staking pool to be staked for you.
Team