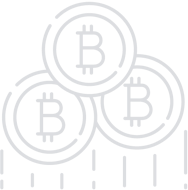 sharder protocol - Cross-chain distributed storage protocol
A cross-chain distributed storage protocol based on blockchain 3.0. It could be deployed on all public chains, storage networks and personal nodes. With its initiative cross-chain architecture, watcher & proofer roles, Sharder-UTXO & Sharder Keypair, it optimizes the action functions, verification, consensus, and credential mechanisms, contribution quantification, encryption technology, data sharding, file system, smart contract, etc., and greatly improves the security, availability, elasticity of the network.
Basics
| | |
| --- | --- |
| Platform | Ethereum |
| Type | ERC20 |
| Accepting | ETH |
| Circulating Supply | 50% |
| KYC | N/A |
| Restricted Areas | N/A |
| Homepage | Website URL |
| White Paper | View/Download |
About
Data Security
Offline encryption on client terminals, spontaneous data sharding, distributed storage, redundant copies.
Credential Model
The initiative Sharder-UTXO and Sharder-Keypair models ensure that data could not be accessed without credentials. The absolute ownership and privacy is guaranteed.
Decentralization
Limitless extendibility, permanent storage, all-time online. In real time, the Watchers synchronize the full network data objects, dynamically adjust the data distribution, reduce redundant copies, increase space utilization, and guarantee .999 security and availability.
Sharder Miner Machine
No more arms race, no more first-comers-take-them-all, Sharder subscribers are welcome to get a Sharder Hub and start to earn mining reward, or get a Sharder Box and earn threefold rewards (mining, storage, watcher).
Ownership and Privacy
Subscribers are able to open their idle storage space to Sharder Network to get financial reward. It's a transparent, open-source, peer-to-peer free market without any monopoly, the price is decided only by demand and supply of the market. The cross-chain architecture ensures that Sharder Chain is unlimitedly extendible to any other public chains and traditional internet.
Team
View All
Yuetong Xiong (Vitty)
Architect
Xiangyu Liu (Patrick)
Lead Programmer
Qianglin Fan (Jonny)
Lead Programmer