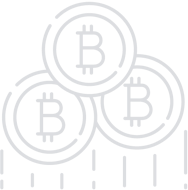 Sidera - Wearing the Future
Sidera makes possible for the first time to store securely on your wrist all your cryptopcurrencies. In a beautiful and smart way.
Basics
| | |
| --- | --- |
| Platform | Ethereum |
| Type | ERC20 |
| Accepting | ETH, Fiat |
| Circulating Supply | 72% |
| KYC | N/A |
| Restricted Areas | N/A |
| Homepage | Website URL |
| White Paper | View/Download |
Bonus
$100 to $1000 - 25%
$1001 to $50000 - 30%
From $50000 - 35%
1st week - 20%
2nd week - 15%
3rd week - 10%
4th week - 5%
About
Sidera Blockchain Technologies combines blockchain technology with IoT wearable devices. SmartBit, the world's first decentralized wearable device, will allow people to store crypto on their wrist. It will be a hardware wallet and smartwatch with endless possibilities.
Wrist-to-wrist off-chain transactions between SmartBit devices;
Wallet entropy generation with the arm movement (usually you do it moving the mouse of the PC);
Ghost mode: Completely hide blockchain features keeping everything from prying eyes;
NFC pos payments with on-the-fly crypto to FIAT conversion. Pay in any shop directly in USD thanks to Sidera's e-payment license filling.
The security of the device, and its integrated hardware wallet is assured by a body sensor placed under the smartwatch. This sensor will analyze from your body a few signals (movement, perspiration, etc.) elaborating a specific ID in which will be encrypted the private seed of the hardware wallet.
If somebody stoles your device he won't manage to access any funds because the sensor will reject his body. This is a huge advancement that will allow entering sectors such as banking/finance, military, and healthcare.
Our proprietary Blockchain is based on Sidera's Proof-of-Load Protocol, which splits the network into two levels: master nodes and micro-nodes. We divided the computational power of the network within the two layers delegating to the micro-nodes level (which is composed by the smartwatches) some of the transactions.
Team
View All