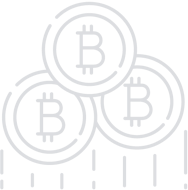 Smart Valor - A Revolution in Global Investment
Just as the internet democratized access to information, the blockchain will democratize access to value. Building on this technology, the mission of SMART VALOR is to democratize access to best-of-breed finance and provide frictionless and secure access to alternative investments.
Basics
| | |
| --- | --- |
| Platform | Ethereum |
| Type | ERC20 |
| Accepting | ETH, BTC, Fiat |
| Circulating Supply | 45% |
| KYC | N/A |
| Restricted Areas | N/A |
| Homepage | Website URL |
| White Paper | View/Download |
About
SMART VALOR AG is a Swiss company, founded in Zug in April 2017. It is the first decentralized global marketplace for tokenized alternative investments.
The mission of the company is to give access to digital assets to people around the world in an easy, secure and compliant way. The company utilizes blockchain technology to democratize access to wealth.
Building on the Swiss crypto-friendly regulation, the VALOR Platform is an online investment platform with a focus on alternative investments such as:
Cryptocurrencies and non-security tokens (protocol, utility, and payment tokens).
Asset-backed security tokens such as equity in young companies, real estate, crypto funds, venture capital, and private equity funds.
As of August 2018, the team consists of 37 full-time contributors, led by co-founders Julien Bringer, Thomas Felber, Olga and Oliver Feldmeier, with offices in Zug (CH), Munich (GE), and Paris (FR). Its investors and an advisory board comprised of senior figures from blockchain, banking, and investor spaces such as Stephane Pictet, Markus Rinderer, and David Johnston.
SMART VALOR is currently headquartered in Thomson Reuters Labs in Baar (Kanton Zug). It has been selected out of hundreds of applicants as one of the five companies hosted by the Thomson Reuters Incubator. It has also been nominated as top 10 European tech startups of 2018 by Forbes.
SMART VALOR operates as Financial Intermediary, having been accepted as a member of the VQF SRO, an officially recognized self-regulatory organization under the Swiss Anti-Money Laundering Act.
The staged launch of the VALOR platform is scheduled to proceed in the fourth quarter of 2018.
Team
View All