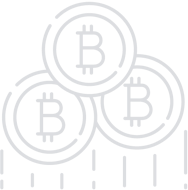 SocialCxN - Solution For The Influencer Marketing Industry
SOCIALCxN is on target to be the first decentralized influencer management platform built on Block Chain technology. We are the next generation social application for Brands, Retailers, Startups, and Enterprises that are looking for greater visibility in the social media ecosystem in collaboration with content creators distributors. We provide a value-driven proposition based on clear ROI for marketing budgets, historic data reporting for performance measurement, intelligent recommendations, and effective productivity tools for influencer management.
Basics
| | |
| --- | --- |
| Platform | Ethereum |
| Type | ERC20 |
| Accepting | ETH, BTC |
| Circulating Supply | 60% |
| KYC | N/A |
| Restricted Areas | N/A |
| Homepage | Website URL |
| White Paper | View/Download |
About
SOCIALCxN is a next generation platform designed to be the best influencer management productivity tool. Brands can now search for and engage with the best online media influencers across multiple social media channels- reducing the time to execute digital media campaigns with greater transparency into influencer effectiveness and relates costs.
For the influencers, the platform provides a great way to be discovered by major brands and to monetize the size of their following on different social media channels. Brands are actively searching for the best online influencers and place great value on influencers that can help them expand the reach of their products/services.
SOCIALCxN takes the risk out of digital interactions for both the brands and influencers by providing a secure and easy to use platform.
SOCIALCxN is a seamless and safe approach for Brands to connect with influencers. We own the network of digital influencers across multiple social media forums.
Through SOCIALCxN, Brands and agencies can search for, select and manage influencers through an easy to use and intuitive interface. Eliminating the need for intermediaries, SOCIALCxN permits brands and agencies to run end-to-end influencer marketing campaigns in a transparent and cost-effective manner.
SOCIALCxN is a comprehensive media platform for digital influencers that want to work with major brands from all the over world and display their talents in engaging and monetizing their overall reach on the social media channels.