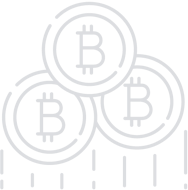 Solana - Rebuilt For Scale
Solana is building the architecture of their blockchain based on Proof of History (PoH); a proof for verifying order and passage of time between events.
Basics
| | |
| --- | --- |
| Platform | Ethereum |
| Type | ERC20 |
| Accepting | Others |
| Circulating Supply | N/A |
| KYC | N/A |
| Restricted Areas | N/A |
| Homepage | Website URL |
| White Paper | View/Download |
About
Solana has created a cryptographically secure and trustless time source with a blockchain built around it and a standardized timestamp called Proof of History. Nodes in the network can verify the time and order of events without witnessing them directly. This drastically reduces messaging overhead and is one example of the many optimization capabilities enabled by Solana's Proof of History.
Proof of History is a sequence of computation that can provide a way to verify the passage of time between two events cryptographically. It uses a cryptographically secure function written so that output cannot be predicted from the input, and must be wholly executed to generate the output.
It is possible to synchronize multiple Proof of History generators in the Solana network by mixing the sequence state from each generator to each other generator and thus achieve horizontal scaling of the Proof of History generator. This scaling is done without sharding. The output of both generators is necessary to reconstruct the full order of events in the system.
The Solana network is arranged for maximum throughput and high availability. Solana's smart contracts bytecode is based on Berkeley Packet Filter designed for fast execution. A fast streaming Proof of Replication is designed for storing a large, distributed ledger. Transactions flow through the Solana network independent of consensus and are limited only by hardware.
Team
View All
Anatoly Yakovenko
Founder and CEO
Greg Fitzgerald
Co-founder and CTO
Eric Williams
Data Science and Tokenomics
Hsin-Ju Chuang
Head of Growth
Stephen Akridge
Principal Engineer