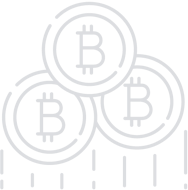 SonoCoin - The first audible cryptocurrency
SonoCoin is a digitally encrypted audio file that operates on a proprietary blockchain system, using the Proof-of-Stake (PoS) protocol to verify transactions. The SonoCoin audio file is a sound interpretation of a code that can be recognized and recorded by any device that reproduces sound. The SonoCoin solution is similar to Bitcoin's peer-to-peer value transfer, with an improved and more user-friendly platform similar to PayPal. To reduce the cost for end-users, the service has been streamlined to a less complex lighter protocol. Operations and interfaces use a light version of the blockchain network, allowing for a decentralized operation with faster transactions. The framework also provides transaction flexibility across various popular peer-to-peer messaging platforms, social networks, and email.
Basics
| | |
| --- | --- |
| Platform | N/A |
| Type | N/A |
| Accepting | BTC, ETH, XRP |
| Circulating Supply | 70% |
| KYC | N/A |
| Restricted Areas | N/A |
| Homepage | Website URL |
| White Paper | View/Download |
About
Unmet Market Needs and SonoCoin Opportunities
PAYMENT PROCESSING INDUSTRY
SonoCoin network fees will be approximately 0.5% on total transactions. In addition, SonoCoin will eliminate the burden of extensive AML/KYC requirements by providing users with full accessibility.
GAMING INDUSTRY
SonoCoin aims to be adopted by gaming communities as the primary digital currency, based on its versatile characteristics. The universal acceptance of one currency across all gaming platformsand online shops would eliminate the need for secondary conversions into FIAT currencies.
ADVERTISING INDUSTRY
SonoCoin looks to revolutionize the advertising industry by introducing the ultrasonic frequency transfer of coins through ads. Once a coin is collected, a customer will have the ability to exchange the SonoCoin for discounts on goods and services.
Team
View All
Thaddeus Burns
Member of Advisory Board
Jean-Henry Morin
Member of Advisory Board
JJ Sendelbach
Member of Advisory Board
Christian Frampton
Member of Advisory Board
Arnaud B. Perdrizet
Member of Advisory Board