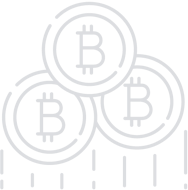 SPORTX - Sports IPRs Issue & Exchange Platform based on blockchain
SPORT X is committed to creat a transparent, measurable sports equity assets based on blockchain and smart contract. Providing it with a decentralized, efficient and credible trading environment that can be more easily participated by athletes and fans. Among them, can achieve the efficient transfer of sports commercial value.
Basics
| | |
| --- | --- |
| Platform | N/A |
| Type | ERC20 |
| Accepting | Others |
| Circulating Supply | N/A |
| KYC | N/A |
| Restricted Areas | N/A |
| Homepage | Website URL |
| White Paper | View/Download |
About
SPORT X is launched and leading by an experienced group with international sports agents and lawyers. It focus on breaking the inherent barriers in sports industry through the revolutionary blockchain technology, to creat a more open, transparent and efficient sports ecosystem and can truely embodied the fans and IP value.
Open & Transparent
No monopoly of agents, everyone can participate. Visible transaction and transaction scale, the real value can be seen.
Efficient & Credible
Based on consensus mechanism of blockchain, replacing the burdensom review of traditional execution, accelerating the flow of comercial value.
Decentralized
All information is truely and immutably recorded, farewell to forgery of results and false public relations,completely eradicate the corruption of inherent center.
Abundant IPs
Rich experience in market operation, numerous resources of sports stars and club rights, senior group check on the quality of IP.
Rich of Rights
SOX can be spent on all types of souvenirs, star fan meeting, VIP box ordering, legendary players' charity tournament and others rights.
Professional & Compliance
A team of international lawyers with rich experience in sports area, to ensure every reasonable rights of participants in the policy and regulations.
Team