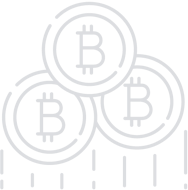 StarChain - Global Digital Asset Chain In Culture & Entertainment
StarChain is the world's first high-performance public chain in Culture & Entertainment industry, adopts the advanced dBFT(delegated BFT)consensus mechanism module, use multi-chain parallel cross-chain technology to achieve million +TPS, it can also support large-scale commercial applications and confirm transaction in seconds. The stratified node ecology of StarChain r&d design provide professional high-adaptability technology, resources and other services used for blockchain such as applications, framework, protocol, management and marking to enterprises, celebrities, IP, works and individuals in the culture and entertainment fields. The star chain aims to build a super IP ecological incremental system, which integrates content, personalities, traffic, and commercialized decentralized new business models. At the same time, it serves as an infrastructure and hub support to create a super ecology for IP, people, and content interactions. The system really brings economic/personal/IP traffic and opens up the new market for blockchain! Realize the value of the alternative, symbiotic, renewable super IP ecology!
Basics
| | |
| --- | --- |
| Platform | N/A |
| Type | N/A |
| Accepting | Others |
| Circulating Supply | 20% |
| KYC | N/A |
| Restricted Areas | N/A |
| Homepage | Website URL |
| White Paper | View/Download |
About
StarChain is a global digital asset chain in the Culture & Entertainment industry. Initiated by the StarChain Foundation, the project aims to build an open blockchain platform with good scalability as well as catering for art creation. Namely, via StarChain, people would have access to develop diverse business applications. StarChain covers multiple business services such as copyright marking, IP project crowdfunding, global IP equity exchange and IP derivatives issuance. Meanwhile, StarChain is planning to integrate the IP rights among proprietors, developers and dealers, and thus establish an IP asset exchange featured with an IP public chain, StarCoin and big data. IP asset exchange is the core application of StarChain that can most represent the advantage of StarChain itself. At the exchange, everyone can participate in early investment of an IP project as an angel investor, gain the dividends and profits brought by the IP incubation, which forms a new IP mode that in the culture and entertainment sector. At present, the cultural industry, or the cultural ecosystem as a whole, is subject to backward infrastructure, information asymmetry and centralized management. To sum up, it is mainly faced with the following problems:
Lack of clear ownership. so that many excellent content cannot be effectively hatched and cause unnecessary disputes.
Lack of data authenticity. This leads to unfair distribution of benefits. This often frustrates content creators' passion and leaves concerns about private capital investment in the content.
Hard to cash out. Industrial players need direct ways to make a profit through their works.
Centralized content management mechanism. The platform tends to allocate resources to mature content, and gives little attention to newcomers. As such, some excellent works or talents have no chances to gain reputation.
The overall ecosystem and infrastructure in the industry are not sound. Only a small portion of prior content can be converted into art works. A great deal of the ecosystem have no resources to realize their ideas.
However, all of these problems can be solved at StarChain which will gradually reshape the cultural industry.