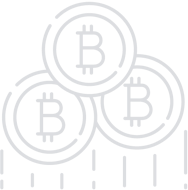 SWAPS.NETWORK - We are disrupting the OTC market
SWAPS.NETWORK is an OTC Global Liquidity Pool. It accumulates all deals on the market and connects sellers and buyers from around the world. SWAPS.NETWORK provides fully decentralized OTC solutions. Users can make OTC deals without a 3rd party or escrow.
Basics
| | |
| --- | --- |
| Platform | Ethereum |
| Type | ERC20 |
| Accepting | usdt, Others |
| Circulating Supply | 70% |
| KYC | N/A |
| Restricted Areas | N/A |
| Homepage | Website URL |
| White Paper | View/Download |
Bonus
From 24th of July - from 3% of tokens from 999$
About
Why use SWAPS.NETWORK and not a crypto exchange?
Large orders
Crypto exchanges often have low liquidity in their order books. For example, you can't trade 1000 BTC at one time on Binance/Huobi while avoiding strong volatility. SWAPS.NETWORK creates the deepest pool of liquidity in the industry by aggregating large trade orders searching for market liquidity.
Avoid prohibitive limits
The majority of crypto exchanges have prohibitive trading limits. For example, if you are a new client, your daily trading limit may be limited to $2,000 or $3,000. In addition, withdrawal options may be limited. SWAPS.NETWORK specializes in deals with big volumes and therefore makes it possible to avoid restrictions on transactions that exist on the exchanges.
Avoid price 'slippage'
Price slippage occurs on exchanges when the total transaction cost is higher than expected. This phenomenon is due to orders that take longer than usual.
Unlisted Tokens
For new projects, it is nearly impossible to trade tokens when they are not listed on an exchange. Even if they do want to get listed, this can be a quite expensive process. At SWAPS.NETWORK, anyone can trade, even unlisted tokens.
No escrow
One of the key benefits when trading OTC using Atomic Swap technology means third party escrow accounts are not required to guarantee the trade.
Team