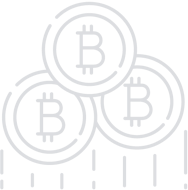 Sylo - The Tech That Helps You Stay You
The Sylo Protocol acts as the confidential networking layer for all integrated decentralized applications, creating peer-to-peer (P2P) connections and providing an efficient way for users to interact and exchange data confidentially over the network. It consists of client-side APIs and services that allow connected applications to perform communication functions with other users on the network privately.
Basics
| | |
| --- | --- |
| Platform | Ethereum |
| Type | ERC20 |
| Accepting | ETH |
| Circulating Supply | 32,5% |
| KYC | N/A |
| Restricted Areas | N/A |
| Homepage | Website URL |
| White Paper | View/Download |
About
The Sylo Protocol is a decentralized communication protocol that facilitates safe and standardized connectivity between users and connected applications on the Sylo network. Development is underway to implement the Sylo Protocol as a fully decentralized autonomous communication, storage, and payment network able to be utilized by third-party connected applications.
The communication aspects of the Sylo Protocol are already in use within the Sylo App (www.sylo.io), a peer to peer communication application for confidential voice calling, video calling, and messaging. This version of the Sylo App can be downloaded to Apple and Android devices from the App Store and the Google Play Store (as applicable). At the date of this White Paper, the Sylo App already has 18,000 professional users globally.
The Sylo App is to be implemented on the decentralized Sylo Protocol, becoming a fully decentralized communication application. It will become the hub of the Sylo ecosystem – a private communication application that incorporates seamless access to decentralized functionality provided by other connected applications using the Sylo Protocol.
The Sylo main token (SYLO) will be a utility token used to access and fuel the Sylo Protocol in a fully decentralized, blockchain context. SYLOs will be required to access the Sylo Protocol, and to enable real-time communication (video, voice, messaging, data streaming), charged communications, and for decentralized storage, profile and address book management.
The Sylo team has partnered with Centrality (centrality.ai), and the Sylo Protocol will be the sole communication protocol for all decentralized applications (DApps) within the Centrality ecosystem.
The Sylo team is conducting a token generating event (TGE) through its Singaporean subsidiary company, Sylo Protocol Pte. Limited, will be distributing SYLOs at a rate of $0.0087. The Sylo TGE will be run for thirty days, or until the soft cap of US$25 million-equivalent is reached. At this point Sylo Protocol Pte. Limited may extend the sale with a hard cap of US$35m.
Team
View All