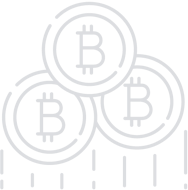 Thundercore - Decentralized Future. Today.
ThunderCore is its own blockchain with its own native cryptocurrency. Developed by industry-leading experts, it is EVM-compatible with a throughput of 1,200+ TPS, sub-second confirmation times, and low gas costs making it quick and easy for DApps to deploy and scale.
Basics
| | |
| --- | --- |
| Platform | Ethereum |
| Type | N/A |
| Accepting | Others |
| Circulating Supply | N/A |
| KYC | N/A |
| Restricted Areas | N/A |
| Homepage | Website URL |
| White Paper | View/Download |
About
The beauty of ThunderCore lies in its extremely simple protocol. Based on years of groundbreaking research by Professors Shi and Pass, every step of the protocol is fully specified and backed by rigorous mathematical proofs.
Consensus Nodes complete a single round of voting to confirm transactions in under a second. The accelerator-- a robust, DDoS-resilient distributed system-- coordinates the network of consensus nodes. Importantly, users do not need to trust the accelerator nor the consensus nodes; they only need to trust the honest majority.
The result: vastly improved speed and performance with no security tradeoffs.
Team