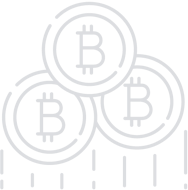 Token Security Scheme - Making Blockchain Safer for Everyday Use
Token Security Scheme (TSS) aims to address the existing security gaps in the crypto-currencies eco-system and prevent attacks on any exchange or facility storing such digital assets. With a strong background in digital key management in the payment and banking industry, our team of cyber security experts plan to implement this technology and its best practices to strengthen security in the crypto-currency eco-system.
Basics
| | |
| --- | --- |
| Platform | Ethereum |
| Type | ERC20 |
| Accepting | ETH |
| Circulating Supply | N/A |
| KYC | N/A |
| Restricted Areas | N/A |
| Homepage | Website URL |
| White Paper | View/Download |
Bonus
Pre-sale - 20%
6-13 November - 15%
13-27 November - 10%
27 November - 4 December - 5%
About
About Token Security SchemeTSS plan to store crypto-assets such as users' private keys on Distributed Hardware Security Module (DHSM) infrastructure, which will be set up within Enhanced Payment Card Industry (EPCI) security compliant facilities. These facilities are geographically dispersed in different locations and will be regularly audited by certified professionals to ensure up-to-date compliances. DHSMs will provide a safe 'Vault' with proper Cryptocurrencies Key Management System (CKMS) and procedures to mitigate and minimise the risks of digital asset storage in the crypto-currencies eco-system. TSS will allow stakeholders to safeguard digital assets effectively and leave a lasting legacy for their future generations.

TSS is an initiative from 5M Holdings Pte Ltd to improve the security features in relation to the key management within the blockchain eco-system.
Team
SAMUEL POH
Project Manager (Web Ops/Dev)
KIMBERLY KAN
Community Manager (PR/Social Media)
BENJAMIN BAY
Social Media Engagement/Admin Support