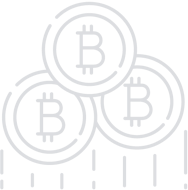 TOKIA - Forever free Cryptocurrency exchange
TOKIA is a wallet, exchange and a direct crypto payment card created to simplify all operations and make them more convenient for all cryptocurrency conversions. By implementing a great variety of FIAT currencies, we will ensure that the whole cryptocurrency world will be spinning faster with the increased liquidity of the assets. The exchange will also have built-in cold storage feature in order to make all you blockchain based funds safe yet easy to access. Providing a chance to get into the use of blockchain based currency is important to ensure wider spread of this technology, especially to the part of the world where traditional banking systems cannot guarantee access for everyone. With this product, TOKIA is aiming to bridge the traditional payment infrastructure with blockchain based assets and currencies.
Basics
| | |
| --- | --- |
| Platform | Ethereum |
| Type | ERC20 |
| Accepting | Others |
| Circulating Supply | N/A |
| KYC | N/A |
| Restricted Areas | N/A |
| Homepage | Website URL |
| White Paper | View/Download |
Bonus
Dec 4 ~ Dec 30 - -47%
Dec 31 ~ Jan 31 - -35%
Feb 1~14 - 25% discount
Feb 15~28 - -15%
Mar 1~15 - -5%
About
Mobile exchange & Digital currency wallet
Mobile wallet
A convenient and secure mobile wallet for all your crypto-funds
Multiple blockchain assets
One wallet for them all. Store and trade all your digital assets from a single convenient application
Mobile exchange
Exchange between your crypto & traditional currencies directly from your mobile device
Secure offline storage
Convenient or secure? How about both - and you control how much of your assets are stored offline
No exchange fees
Get 10x your TOK token balance in free trading volume on the exchange each month, every month
Multiple traditional currencies
Convert your crypto assets into multiple traditional currencies
Employ your capital
Lend your digital assets to others for trading and earn an interest through margin trading loans
Easy to buy Bitcoins
Execute a bank wire transfer to your TOKIA bank account and voilà - you've just bought bitcoins!
Team