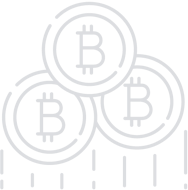 TREMISS - Created for the Further Development of BlockChain Trends for Today!
BlockChain Tremiss – is the speed of transactions, user privacy, user transaction privacy, scalability and multithreading. The Tremiss platform based on BlockChain Tremiss has the most productive architecture that linearly automatically scales (it can scale to mega-tps) with maximum throughput and unprecedented security at times exceeding the characteristics of traditional mass payment systems.
Basics
| | |
| --- | --- |
| Platform | Ethereum |
| Type | ERC20 |
| Accepting | ETH |
| Circulating Supply | 85% |
| KYC | N/A |
| Restricted Areas | N/A |
| Homepage | Website URL |
| White Paper | View/Download |
Bonus
SALE-WEEK 1 - 50%
SALE-WEEK 2 - 25%
SALE-WEEK 3 - 10%
About
Global Single-Platform TREMISS:
Blockchain Tremiss allows within one platform: to issue smart contracts, create decentralized applications, make calculations of enormous complexity, store information! It's all under the same standard and within the same platform, which makes Blockchain Tremiss a truly global platform!
Be Safe and Secure with TREMISS:
Blockmiss Tremiss does not store transaction history! Tremiss protects a digital asset, not access to it, like all platforms! Our special algorithm gives unprecedented privacy to the user and his transactions.
Decentralize Payment Systems Tremiss:
The issued coin on the Tremiss platform gives real advantages to users over all other crypto coins. The Tremiss coin will provide all of the most deserving and new standards of security for the Tremiss platform to its users.
Team