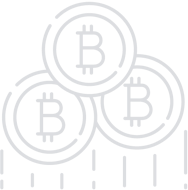 Ultrain - Creating a Programmable Business Society
Ultrain is building a high performance decentralized blockchain platform through its programmable infrastructure. Ultrain is committed to constructing a responsible and sustainable commercial ecosystem that enables all industrial applications. With its groundbreaking innovations in cryptography and based upon a complete decentralized public network, Ultrain aims to solve the performance and scalability issues plaguing existing public blockchains.
Basics
| | |
| --- | --- |
| Platform | Ethereum |
| Type | ERC20 |
| Accepting | BTC, ETH |
| Circulating Supply | 50% |
| KYC | N/A |
| Restricted Areas | N/A |
| Homepage | Website URL |
| White Paper | View/Download |
About
Ultrain is dedicated to solving existing blockchain infrastructure layer problems through its breakthrough innovations on consensus algorithms, operation system architecture, edge computing, and network governance.
Decentralized System Design
The algorithm adapts to the decentralized design, with no central node, guaranteeing a distributed and secure network.
Full Utilization of Computation Resources
By using true randomness in the network, Ultrain improves computation efficiency through its unique multiple security dynamic threshold algorithms.
Higher Technical Performance
Ultrain expects transactions to be acknowledged within 1 second. By comparison, Bitcoin takes 60 minutes, and ETH takes 120 seconds.
Resolving Trust Issues
By acquiring multi-level fingerprint information from node devices such as software, hardware, and actions. Ultrain can generate the worldwide unique device ID, which provides 'trusted ID card' for every node device within Ultrain's blockchain network.
Team
View All