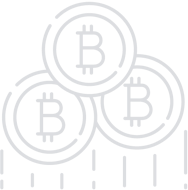 UltrAlpha - Innovative Comprehensive Service Platform Supporting Future Growth of Digital Asset Management
Building on deep strategic collaboration with all the top-tier digital asset exchanges and brokers, UltrAlpha Platform strives to provide investors with a professional investment service platform for selecting quality asset management products, as well as to effectively support fund raising needs of trading teams and crypto funds. Furthermore, the platform will offer the wide range of fund administrative services for trading teams and funds including but not limited to, account management, performance auditing, PL reporting, asset transfer, etc. The mission is to support the structural optimization of digital asset trading and investment ecosystem.
Basics
| | |
| --- | --- |
| Platform | Ethereum |
| Type | ERC20 |
| Accepting | Others |
| Circulating Supply | 40% |
| KYC | N/A |
| Restricted Areas | N/A |
| Homepage | Website URL |
| White Paper | View/Download |
About
UAT platform is a professional digital asset management service platform with the mission to provide investors with broad selection of quality digital asset investment products.
UAT platform's comprehensive service offering to asset management teams:
Work with all the professional asset management and trading teams to coordinate the launch of their investment products.
Open up all the investment products to top-tier digital asset exchanges or trading platforms.
A series of professional fund admin services to asset management teams, ranging from account management, performance audit to PL reporting as well as various other administrative management services.
UAT platform's comprehensive service offering to fund investors:
Conduct independent due diligence ("DD") on asset management fund and publish DD result per request.
Provide wallet management service for each investment product to safeguard client asset.
Conduct fund performance audit and PL reporting for each investment product.
Investors can utilize and consume UAT token on the platform for any inquiry, transfer, redemption and other administrative operational services.
The activities of the UAT platform are of a supporting and service nature, solely restricted to connecting trading teams/funds with their end customers, and shall not carry out any fund/securities management, financial advisory, investment, brokerage, deposit taking or banking activities. In all dealings with customers, it shall not function as contracting principal.
Team