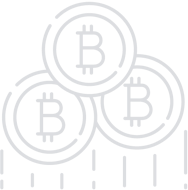 Universal Labs' Ubbey Network is a decentralized network powered by Ubbey Box and the Ownership Protocol (OWP), which enables ownership exchange of digital and physical assets in a peer-to-peer way. Once an asset has been registered, it could be transferred directly from one to another in the Ubbey Network almost instantly, just like transferring your Bitcoin. As a result, Ubbey is the first decentralized personal cloud ecosystem using blockchain technology.
Basics
| | |
| --- | --- |
| Platform | Ethereum |
| Type | ERC20 |
| Accepting | ETH |
| Circulating Supply | 40% |
| KYC | N/A |
| Restricted Areas | N/A |
| Homepage | Website URL |
| White Paper | View/Download |
Bonus
Pre-ICO stage 2 - 10%
Pre-ICO stage 3 - 5%
120 000 000 - 20%
220 000 000 - 10%
315 000 000 - 5%
About
Cloud storage is a simple and scalable cloud computing model where data is stored, accessed and shared remotely over the internet. Cloud storage allows users to safely store data separately from the point of generation, while also facilitating the access to it from any connected device. The demand for cloud storage services has grown exponentially over the last decade, and two types of cloud storage seem discernible: Personal and Public.
Public clouds involve the complete outsourcing of data storage to trusted centralized providers (e.g.: DropBox, Google Drive); these provide the benefit of a low monthly fees and ease of use. However, public cloud providers present certain important weaknesses: Unpaid bills may result in lost data; pricing rises substantially as storage requirements increase; centralized providers are prone to hackers and government eavesdropping; and centralized providers themselves may collect information from the data being stored.Private clouds involve the installation of a local storage system to which permissioned devices can be connect to in close proximity. Unlike public clouds, private clouds enjoy higher levels of privacy and security: They are harder to breach, and centralized third parties will not have access to the data itself. Although frequently personal clouds present a higher upfront cost, the amortized cost over the long run will be lower, and this will be achieved while retaining the strictest ownership of personal data.The drawbacks of personal clouds up until now, however, where related to the difficulty of setting up the system and the risks of lost data due to device failure. Universal Labs aims to harness all of the benefits of personal clouds without any of the drawbacks through a very simple and effective solution: Blockchain technology.
Team