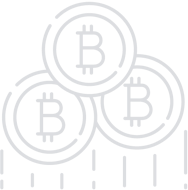 UOS Network - Blockchain Protocol Translating Social and Economic Actions into Reputation
In the emerging decentralized and pseudonymous environment, there is a need for coordinates to assess the trustworthiness of those to deal with. U°OS is a universal reputation system constituting an open-source blockchain protocol. U°OS was created to be the standard for evaluation of reputation on the emerging decentralized web.
Basics
| | |
| --- | --- |
| Platform | Ethereum |
| Type | ERC20 |
| Accepting | ETH |
| Circulating Supply | 10% |
| KYC | N/A |
| Restricted Areas | N/A |
| Homepage | Website URL |
| White Paper | View/Download |
About
U°OS introduces a new type of blockchain transactions — social. The social transaction is a reaction of network participants on each other's activity recorded in a public distributed ledger. In addition to account balance and its financial transactions, U°OS also operates with social interaction, which creates a more holistic portrait of our digital identity owned to us on the sovereign rights.
The U°Community dApp uses this type of transactions to upvote, downvote, publish content and follow or trust users — this is just one of the countless potential use cases for social transactions.
Social transactions along with economic ones are used to determine Importance° of each account by calculator nodes - the community-owned nodes that perform importance° score calculation and distribute the resulting scores back to the network.
Team
View All