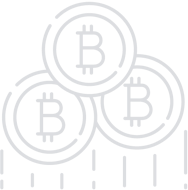 URBO - UNIQUE RRETAIL BBLOCKCHAIN OOPPORTUNITIES
URBO is a platform, developed to automate and optimise interrelations between the members of the HoReCa market in order to maximise profit, cut costs, and reduce risks. By using blockchain technology the system will reduce human error and cut the expenses on processing of deals between clients and suppliers. In the future the platform will unite all the members of the market: the customers, employees, logistics companies, and catering. URBO offers easy integration with all major accounting systems in the world (Micros/Fidelio, ALOHA, iiko, SAP, R-keeper, 1C, and others).
Basics
| | |
| --- | --- |
| Platform | N/A |
| Type | N/A |
| Accepting | BTC, ETH |
| Circulating Supply | 95% |
| KYC | N/A |
| Restricted Areas | N/A |
| Homepage | Website URL |
| White Paper | View/Download |
Bonus
Dec 1-2 - 15%
Dec 3-4 - 10%
Dec 5-7 - 5%
Dec 8-10 - 3%
About
The URBO ecosystem optimizes the interrelations between clients, suppliers, logistic companies, employees and customers of the HoReCa market. Thanks to the use of the URBO token, the process of ordering and payment becomes more efficient and simple.
Using smart contracts for organization of those processes allows to avoid the issue of lack of trust between the parties. Catalogues of goods, prices and quality of products are all contained in the public Blockchain - and thus URBO solves the problem of the difference between the specified and actual product quality.
Paying the salary and bonuses of HoReCa employees in URBO tokens is an excellent opportunity for the profitable realization of those tokens, since the employee of one restaurant in their free time becomes a guest of a hotel or a visitor at a cafe.
The use of Blockchain technology and smart contracts will simplify payments and recording customer preferences. No matter what country you are in: based on your history of orders and payments the restaurant will know what kind of cuisine you prefer and the hotel will know which room to offer you. The system will allow HoReCa institutions to arrange targeted promotional offers, and offer discounts and additional services to new or most dedicated customers.
Reducing the costs of logistics companies. Thanks to the use of smart contracts, the request for transportation becomes available to logistics companies for confirmation, and they can receive a reward in the URBO system upon the execution of that order.
Team
Mikhail Tevelev
CEO, ideology, development strategy
Sergey Bikineev
CTO, IT and innovation, development
Alexander Tsyganov
Project architect, system security