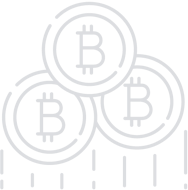 Valorem Foundation - Easy to use platform for loans and investing
Valorem Foundation's goal is to provide an easy to use platform, for the mainstream as well as the crypto community. Valorem Foundation's VLR token is the utility token for this ever changing platform. Valorem Foundation is developing a unique platform with the following features: Microloans, Student Loans, Car Loans, P2P Networks, Business Investing, Crowdfunding, Buying/Selling of goods, Insurance and Charity.
Basics
| | |
| --- | --- |
| Platform | Ethereum |
| Type | ERC20 |
| Accepting | ETH |
| Circulating Supply | N/A |
| KYC | N/A |
| Restricted Areas | N/A |
| Homepage | Website URL |
| White Paper | View/Download |
Bonus
Week 1-2 - 50%
Week 3-4 - 20%
Week 5-6 - 15%
Week 7-8 - 10%
Week 9-10 - 5%
About
Everyday, Cryptocurrencies are coming out with more and more tokens. With the exception of a few value added development tokens, ever-expanding coins are filling the space with inexperienced merchants without true value attributions to their platforms and no way to deliver on their promises. We now have 1000+ tokens, many of them have added no value to the cryptocurrency space. Over the past few years a true need for a platform and delivery method of a currency exchange that can encompass all the features of today's monetary society has emerged. Our global landscape deserves to be recognized as not some fad or stitch in time, but a true value add for means of commerce and participation in the marketplace.
The solution is Valorem – a value based platform that allows users to interact and participate in a decentralized environment supported by the blockchain and solidified by smart contracts via an ERC-20 token called VLR. Valorem allows the users of the platform to participate in an ever-expanding global marketplace that can support the ability for buying, selling, investing, or exchange of VLR tokens. All transactions will be verified and stored on the blockchain via the Zero Coin Protocol. Valorem is a blank canvas that we envision will, in time, be able to encompass any future transactions a user would require in their daily life, from microloans to insurance, investing, and everything in between. Valorem will be a mega-platform and will allow for more and more users. Our goal is that it will inevitably amend and/or replace any of the centralized networks and services that exist today and move it to a decentralized environment.
Unlike the current fiat currencies that lose value, Valorem's token VLR will increase in value because of its limited supply and projected high volume of trading and exchange.
Valorem is being developed as an all-encompassing engine not much unlike the one John Galt built. It will function in a decentralized manner, will disrupt the industry and will solely be fueled by the creativity and ingenuity of the people it serves.
Team