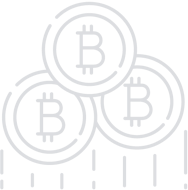 Velix ID - A Global Platform for Frictionless Identity Verification
Velix.lD aims at solving the problems of financial costs, time consumption, privacy, and security concerns in the Identity Verification Space by introducing a decentralized ecosystem for Identity Verification that puts both users and businesses at an advantage. Such a platform is user-optimized (i.e. time and cost efficient), decentralized (does not store data in any central database), transparent (the authenticity of transactions can be verified by anyone), Secure (even if Velix.ID systems are breached, it does nothing to compromise the User's data), Obscure (the Users' privacy is protected at all times), and Universal(near-instant ID verification withoutgeographical restrictions).
Basics
| | |
| --- | --- |
| Platform | Ethereum |
| Type | ERC20 |
| Accepting | BTC, ETH, XMR, ZEC, LTC, DASH |
| Circulating Supply | 50% |
| KYC | N/A |
| Restricted Areas | N/A |
| Homepage | Website URL |
| White Paper | View/Download |
Bonus
Presale 1 - Depends on investment
About
Key Features
User-Optimized
The Velix.ID ecosystem is both time & cost efficient; the time and cost incurred in verifying identities is reduced significantly both for users and businesses.
Decentralized
No single point of failure can occur in the Velix.ID ecosystem; compromise of a node(s) does not affect the rest of the ecosystem.
Transparent
Transactions on the Velix ID blockchain can be seen by everyone. Verifiable authenticity exists for every transaction made.
Secure
User's data is not stored with Velix. Even if Velix.ID systems are breached, it does nothing to compromise the data of the User.
Obscure
Using zero-knowledge-proofs, the latest in the blockchain technology, Velix.ID blockchain ensures the privacy of transacting parties from other users on the blockchain.
Universal
VLX tokens globalize the platform by facilitating near-instant autonomous transactions between anyone across the world irrespective of geographic boundaries.
Team