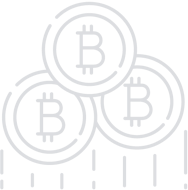 Veritas Mining - Sustainable Crypto-Mining
We are a renewable energy cryptomining operation based in Thailand. We believe that our ecosystem will be profitable and able to support the entire company's growth. At Veritas Mining Company, we believe in turning renewable green energy into cryptocurrency by means of crypto mining. Crypto mining is highly profitable when done on a large scale basis and it is essentially turning electricity into digital assets. In today's environment, Crypto mining is done globally, what we offer is an eco-friendly, sustainable energy powered form of mega crypto mining, in an environmentally stable country with no risks of natural disasters.
Basics
| | |
| --- | --- |
| Platform | Ethereum |
| Type | ERC20 |
| Accepting | ETH |
| Circulating Supply | N/A |
| KYC | N/A |
| Restricted Areas | N/A |
| Homepage | Website URL |
| White Paper | View/Download |
Bonus
About
About Veritas MiningVeritas Mining is...
Cost efficient
We have partnered with a green & renewable energy company to build our mines on site.
Eco-Friendly
We use Solar, Wind & Bio-Gas/Waste energy sources to power our mines
Natural flowing water sources to keep them cool
Profitable
With cheap operating costs and optimization of our mines, we aim to be among the most profitable
Innovative
We are constantly researching and finding ways to develop better software for future integration into blockchain technology
Veritas Mining Company Eco System
Sustainable Mining
All our mines are powered by the cheapest green, renewable energy sources
Token Holder Dividends
As Veritium token holders, 60% of net profits are paid out in Ethereum every quarter, forever.
Future Proof
We are an advocate of moving hash power to renewable energy sources. Allowing PoW algorithms to be sustainable
Marketplace & Wallet Exchange Platform
We will be developing a marketplace & wallet platform to allow our token holders to exchange to other cryptocurrencies and/or use Veritium to trade and invest fiat instruments.
Team
View All