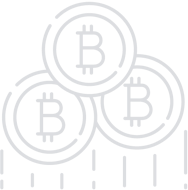 VeryFile - Network for Sensitive File Management
VeryFile is a blockchain network aims to create a service of file management with a vision to 'leverage the power of immutable blockchain to provide a virtual infrastructure for business and individuals'. Essentially, all internal documents are encrypted and stored within decentralized blockchain network that eliminates all the risk from data leaking, and excessive cost due to the absence of intermediaries. It exploits peer-to-peer file management with utilization of smart contract which gives user an ability to automatize entire business procedures, enhancing efficiency of internal management while maintaining an ability to trace the origin and transfer of the documents without giving away privacy to those outside the network. The services offered by VeryFile also come with internal ecosystem management to help accelerate every business task in a more secure way where all activities will be recorded and monitored within network.
Basics
| | |
| --- | --- |
| Platform | Ethereum |
| Type | ERC20 |
| Accepting | ETH, BTC, LTC |
| Circulating Supply | 40% |
| KYC | N/A |
| Restricted Areas | N/A |
| Homepage | Website URL |
| White Paper | View/Download |
About
VeryFile will provide an unrivaled solution to companies and freelancers who value the security of their confidential information.We will offer the most secure technology, making use of smart contracts that make it possible to automate countless business services, the transfer of documents p2p( user-user or entity-entity). Access to such documents will be controlled and tracked, and the cost of doing so will be drastically decreased. It is inevitable that the current centralized system will become obsolete in favor of our faster, decentralized network. In terms of transactions per second, we can match the system speed of our main competitor, Oracle. However, we can do so guaranteeing optimal security and without the currently unsustainable costs of centralized warehouses and server maintenance. Significantly, we also do not require the customer to entrust data privacy to a third party. VeryFile is creating a global blockchain network for high quality, sensitive file management. Customized smart contracts will operate borderless and connect businesses worldwide. The VER token will enable an on-demand system that solves the pressing problems of tracking, securing and monitoring sensitive files and documents as well as solving issues of data accessibility and payment risk.
Team
View All