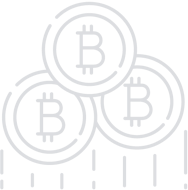 VESTCHAIN - Open-source Blockchain that supports Smart Contracts and Machine Learning Services
VestChain presents a decentralized accessible blockchain and cryptocurrency infrastructure; it is absolutely open-source content management system. VestChain is promoting a smart contract platform, the main goal of which is to provide the most progressive properties no other platform is able to offer right now. The main feature of it is that it is the only one developed out of a scientific doctrine and a methodology putting research at the first place. A huge international team of highly-qualified engineers and scientists makes the core of the VestChain development process.
Basics
| | |
| --- | --- |
| Platform | N/A |
| Type | N/A |
| Accepting | Others |
| Circulating Supply | N/A |
| KYC | N/A |
| Restricted Areas | N/A |
| Homepage | Website URL |
| White Paper | View/Download |
About
Features
Bilevel blockchains
The VestChain is composed of two-level blockhains. The first level is made of flexible segment blockchains (shards), the second one presents a core blockchain that validates the blocks from the shard blockchains.
Mining in a way of marketing
We developed a base for stimulations which centers on game theory; hash powers in it are encouraged to be shared among shards equally. 60% of all the hash power is assigned to the core chain to avoid episodes of double spending.
Horizontal expandability
With TPS growing, the super-full node price may rise sky-high. We organize numerous reliable nodes together constituting a set assuming the role of a super-full node.
Inter-segmental operations
A person may conduct inter-segmental operations whenever he or she wants; they are going to be approved double-quick. As the quantity of shards grows, the inter-segmental operation capacity grows in a linear mode.
Easy to manage
All the shards demand the single account. One and the same smart wallet may be used for all the cryptocurrencies from various shards.
Data-centered contracts
A new tool with the knowledge graph as a core simplifies the process of smart contracts encasing. The consistent W3C smart data successfully deprives such disadvantage of the smart contracts as non intelligence.