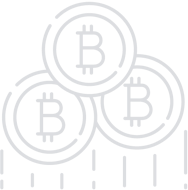 VLB - Blockchain Fuel for the Vehicle Lifecycle Industry
VLB Tokens streamline the $1.8 trillion vehicle lifecycle industry. Vehicle Lifecycle Blockchain creates cost saving and operations optimization opportunities for auto industry players. Value of these opportunities exceeds the value of VLB Tokens at ICO by multiple orders of magnitude. Vehicle Lifecycle Blockchain will ultimately be fully decentralized and will be deployed by CarFix in cooperation with QIWI Blockchain Technologies (NASDAQ: QIWI) CarFix, the issuer of VLB Tokens, is a transaction platform that is reshaping one of the largest consumer industries in the world – auto sale, repair & maintenance. CarFix, just after 18 months since creation, has already brought a significant degree of order and transparency into the industry. CarFix has developed and implemented software that establishes algorithm based final fixed prices for all key repair and maintenance works. CarFix has support of institutional investors.
Basics
| | |
| --- | --- |
| Platform | Ethereum |
| Type | ERC20 |
| Accepting | ETH |
| Circulating Supply | N/A |
| KYC | N/A |
| Restricted Areas | N/A |
| Homepage | Website URL |
| White Paper | View/Download |
Bonus
Period 1 - 5 days - +30%
Period 2 - 5 days - +20%
Period 3 - 5 days - +10%
Period 4 - 5 days - +0%
About
CarFix ecosystem is currently comprised of 280 fully integrated repai rshops (with 500+ onboarded repair shops in total), all key spare parts distributors, dealers of most popular mass-market car brands, a major insurance company and the leading Russian auto lender. This ecosystem is continuously growing and evolving to accommodate the optimal supply and demand equilibrium along the entire vehicle lifecycle.The existing CarFix ecosystem and software systems present a perfect staging ground to develop and deploy the blockchain technology described in the whitepaper. CarFix's current business model, which is driven by the notions of transparency, efficiency and fair pricing, will be further empowered by the blockchain's core premises ofd ecentralization and immutability of records. Implementation of multi-signature authorization mechanisms to verify transactional integrity will further morph the interrelationships between Market Participants into a single cohesive "Car Lifecycle Industry".Proceeds from the ICO will be used to develop and build the blockchain technology specifically tailored for the Vehicle Lifecycle Industry. CarFix current business model will be used to test the blockchain and subsequently proliferate its implementation beyond CarFix globally.
Team
View All