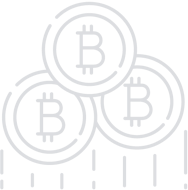 VR Technologies - VR platform for global integration of developers, consumers and business
Engagement in VR KIT activities allows to get prompt feedback for every segment in the system which in turns contributes to product price and moreover important for acceleration of growth rates of its subdivisions. VRT is developed and consolidated through growing of project participants quantity.
Basics
| | |
| --- | --- |
| Platform | Ethereum |
| Type | ERC20 |
| Accepting | ETH |
| Circulating Supply | 75% |
| KYC | N/A |
| Restricted Areas | N/A |
| Homepage | Website URL |
| White Paper | View/Download |
Bonus
Pre-SALE - 30%
First 3 days sale - 20%
Next 2 days sale - 10%
About
Blockchain ecosystem for developers, players and business

Enjoy unlimited VR features and get access to exclusive technologies, participate in ground-breaking gaming and entertainment projects, monetize own ideas, become owner of offline VR parks across the globe by means of VR Kit project.VR platform offers unique opportunity to develop own VR products on basis of our SDK and API.

Turnkey solution will save Your time and money, You will get access to trendsetting technologies and equipment, You will be able to test own games in off-line parks in different countries. The marketplace offers opportunity to monetize different projects without leaving the system.Developers, players and businesses will establish community and will constantly contribute to its development and growth. VR offers unlimited opportunities for application of VRT technology.Blockchain
Verification of intellectual property ownership
The use of the blockchain allows storing information about authors and rights to content. Specially created software allows checking the authenticity of content through the blockchain. When purchasing content, a smart contract is automatically generated to confirm the rights (license verification) or distribution of royalties, which contributes to unprecedented copyright protection.
Profit automatic distribution
Blockchain guarantees transparency and automation of profit distribution between all parties involved in the project. All proceeds gained from content sales and lease will be regulated and distributed through SMART contracts between owners of VR park (franchise), content developers and VRT managing company.
Community involvement
We will use Blockchain for voting which will help to control quality of content and to execute marketing research with regard to user preferences. Polls will help to identify the most important areas for the development of the technology. Aggregation and analysis of feedback from the auditory is our priority goal.
Developers motivation system
Fund for motivation of developers will be established on basis of the platform. Accumulated cash assets will be granted to talented developers and forwarded for development of most prospective projects that will make the community interested.
Cybersport tournaments
Blockchain opportunities will be used to reward winners of VR park cybersport tournaments. SMART contracts will control distribution of prize pool between players.
Franchise management practice
We are the first team to use Blockchain for managing of VR franchise. Courtesy of registration of all activities (games releases) business owners can rely on legitimate profit distribution.
Team
View All