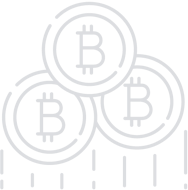 X8 Project - The ultimate safe haven for crypto investors
X8 Project developed two Ether Tokens: X8Currency (X8C) that is fully backed with 8 fiat (cash) currencies + gold and X8X Utility Token, that is used as a key to issuing and exchange process of X8C with 0% fee at a fair value. Cash & gold assets, used for backing of X8Currency are activelly managed by AI propriety software, that was tested and approved. X8X Utility Token is offered on Whitelist pre-sale and will enable early contributors to obtain their own X8Currency with no additional costs at the issuer, a Swiss based and legislation complient company X8 Capital AG. X8Currency is not backed with only one fiat currency, but uses a combination of 8 fiat currency baskets and gold. It is stable and exchangeable directly at the issuer, offering distributed exchanges a suitable solution for fiat exit point. X8X is a pure utility token, a key to access the X8Currency exchange services. Dual Token Model separates the value preservance role of X8Currency and utility role of X8X.
Basics
| | |
| --- | --- |
| Platform | Ethereum |
| Type | ERC20 |
| Accepting | BTC, ETH |
| Circulating Supply | 34% |
| KYC | N/A |
| Restricted Areas | N/A |
| Homepage | Website URL |
| White Paper | View/Download |
About
X8X is an Ethereum pure utility Token, functioning as a Key for issuing X8Currency. To exchange X8Currency for fiat ($/€) with 0% fee you will need to hold a corresponding amount of X8X.
Utility Token
Token is used as a key to access services of issuing or exchanging the X8Currency at the Issuer.
Limited Cap
There will be only 34,000,000 Tokens issued in the TGE, later mining is not supported.
Opportunity
X8X holders will be able to obtain their own X8Currency or distribute this right to others on Online Exchanges.
Legislation compliant
The X8X Token is issued by a Swiss-based company, approved by the Swiss Regulatory Authorities.
X8 Project - Dual Token Model
A revolutionary new store of value for the distributed and traditional economy brought to you by the ultimate currency. The X8 Project developed two Ethereum based Tokens: X8Currency that is fully backed with 8 fiat (cash) currencies + gold and X8X Utility Token that functions as a key to the issuance and exchange process of X8C with 0% fee.
What is X8Currency (X8C)?
X8Currency is an Ethereum Token, 100% backed in 8 fiat (Cash) Currencies & Gold. Each Token is represented with assets deposited on bank accounts. Assets are actively managed by the propriety software, Automatic Reserve Management AI. X8C can only be issued or exchanged for fiat with X8X Utility Tokens.
X8Currency Facts: 100% backed with Cash & Gold assets are actively managed by proved and tested AI risk management platform ARM the most stable Crypto Currency 100% exchangeable for 8 fiat Currencies (Cash) at the Issuer for 0% fee with X8X Tokens
Team
View All