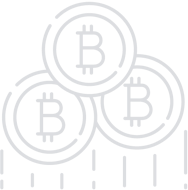 xDai Stable Chain - the first ever USD-Stable Blockchain
xDai Chain applications provide everyday users with fast transactions and extremely low gas prices. Since the xDai Stable Chain is Ethereum compatible, data and assets can be transferred seamlessly to the Ethereum mainnet providing backend safety and limitless opportunities to scale. This synergy between stability, speed, security and scalability opens the door for many exciting applications and new use cases.
Basics
| | |
| --- | --- |
| Platform | Ethereum |
| Type | ERC20 |
| Accepting | Others |
| Circulating Supply | N/A |
| KYC | N/A |
| Restricted Areas | N/A |
| Homepage | Website URL |
| White Paper | View/Download |
About
Native Stable Coin
A stable coin provides peace of mind. Predictable currencies allow buyers and sellers to exchange value without the risks of volatility. In the xDai Stable Chain implementation, transactions are conducted using xDai, a stable coin pegged one-to-one with Dai. Because transactions occur on a bridged sidechain, they are extremely fast and inexpensive.
Bridges to Ethereum
Two bridges connect xDai Stable Chain to the Ethereum mainnet, supporting seamless two-way asset transfer between chains. Tokens are acquired on the mainnet, then bridged to the xDai Stable Chain sidechain using either the Dai-xDai bridge for transactional tokens, or the DPOS bridge for staking tokens. Once a user is finished transacting or staking, tokens can be bridged back to the mainnet with ease.
Wallets
xDai Stable Chain is natively supported by multiple wallets and services. Thanks to these wallets, it's simple to store, make purchases, and to interact with smart contracts. Multiple wallets cater to different user groups including developers, consumers and hodlers. Check out the growing list of services and freely available wallets below.