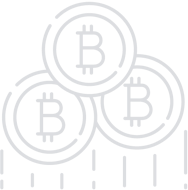 Aggregion - Intellectual Property Licensing and Rights Governance
The Aggregion platform is a digital supply chain that enables the licensing and rights governance of intellectual property (such as media content, software, and other data types). The Platform enables copyright holders to license their content B2B2C through any intermediaries and all the way to the consumers' devices. The platform is in production, with live enterprise clients such as Microsoft, Disney, Pearson, Softline and others, with 10 million licenses processed to date.
Basics
| | |
| --- | --- |
| Platform | Own blockchain |
| Type | Own blockchain. EOS full fork |
| Accepting | Others |
| Circulating Supply | N/A |
| KYC | N/A |
| Restricted Areas | N/A |
| Homepage | Website URL |
| White Paper | View/Download |
About
Digital products are intangible: not sold to own, instead they are licensed — rented out — under specific conditions. The big question is: how does an owner of digital products manage and expand their business through vast and rapidly changing stretches of business participants, their IT landscapes, sales channels, and end customers? The issue scales up in complexity for major copyright holders: consider, for instance, that The Walt Disney Company operates in 160+ countries.
The solution already exists and is operational. Envisioned in 2015, the legacy Aggregion platform — AG1 — is an enterprise cloud solution launched into production in early 2017. Self-funded, in addition to grants from Microsoft and Intel, Aggregion is privately owned and based in London, UK, with a distributed team of over 40 full time employees. In just under a year Aggregion has acquired some of the world's top companies as clients and partners.
And now Aggregion is taking the next step into the future: AG2, the universal world standard for intellectual property licensing and rights governance. AG2 is a blockchain ecosystem enabling major copyright holders to fully control their global end-to-end distribution networks and licensing of digital content (e.g. films, music, games, e-books, software) through a variety of B2B, B2C and C2C channels: online, mobile, retail, manufacturing, consumer products, and many others.
The first version of AG2, powered by heavily modified EOS blockchain architecture, is launching in early September 2018 alongside the start of sale of native AGRs (Aggregion Rights, internal licensing and settlement instrument, enabling launching of transactions through the system). Sale will be conducted directly from www.aggregion.com website.
With a proven team alongside committed partners and clients, AG2 platform is well positioned to capitalize on the $100 billion market of digital media, before enabling other capabilities through a universal rights governance architecture: the Internet of Things (IoT) identity and governance; IP licensing to manufacturing; micro-investment in digital products; and many other use cases involving the merging the worlds of digital and physical.
Team
View All